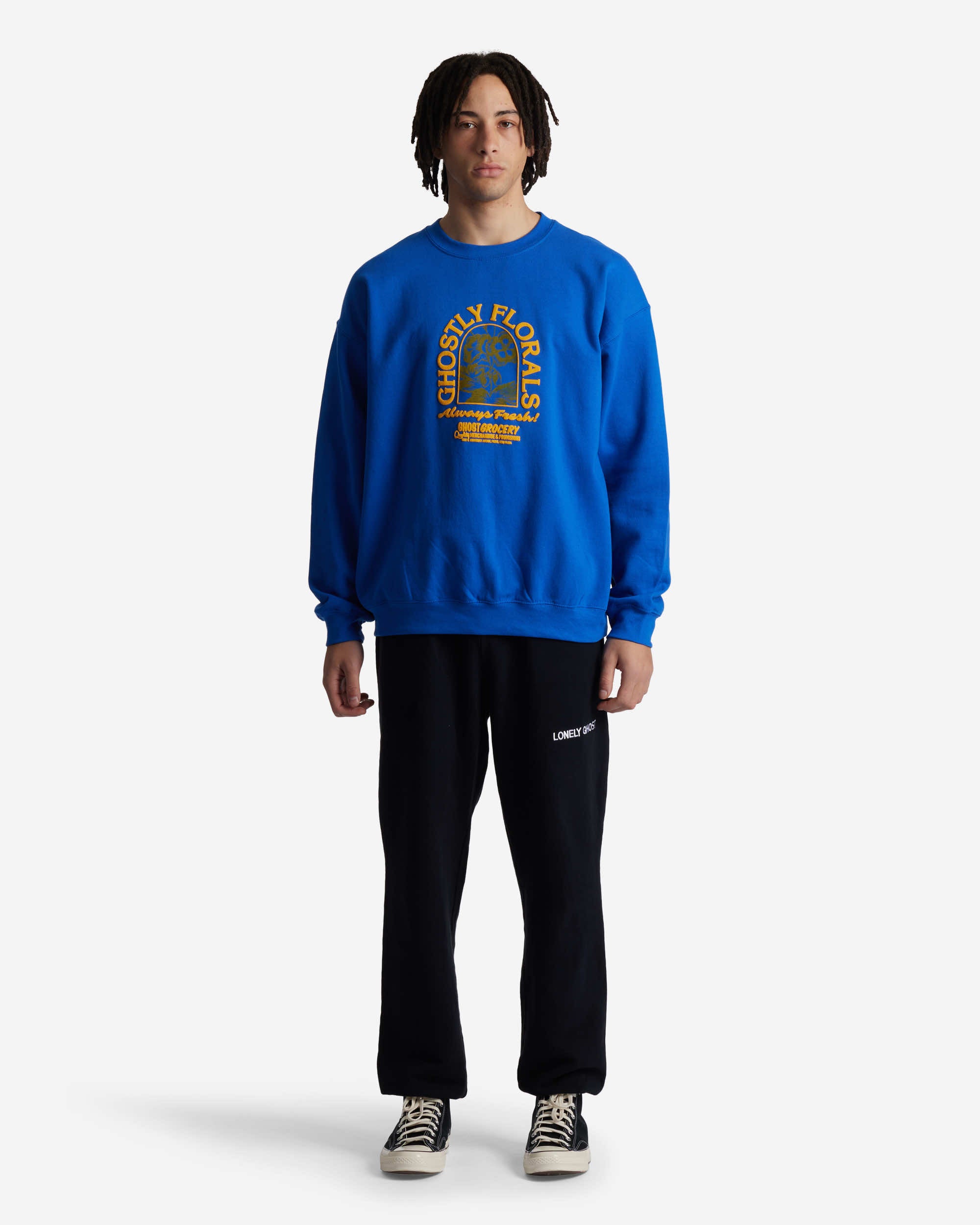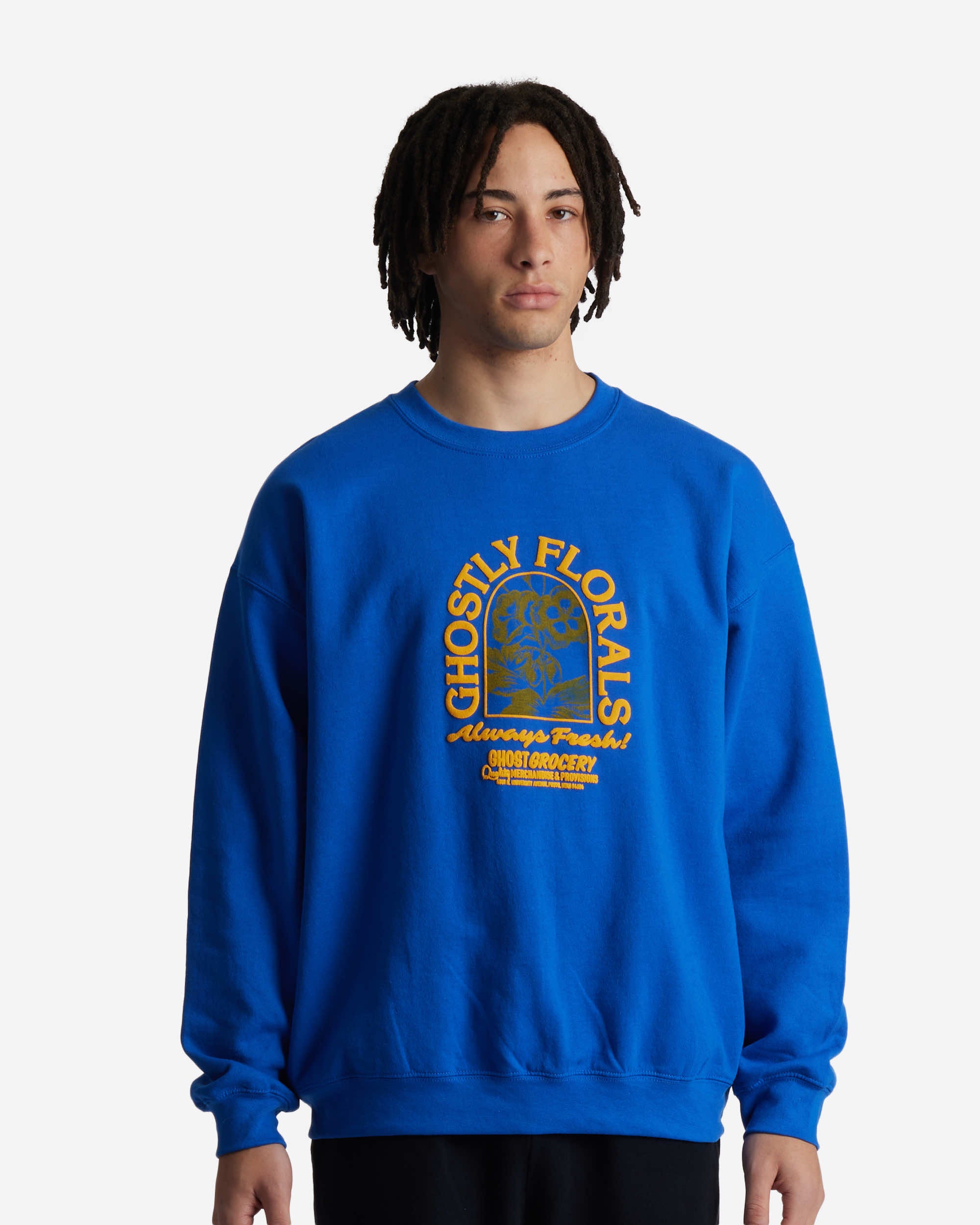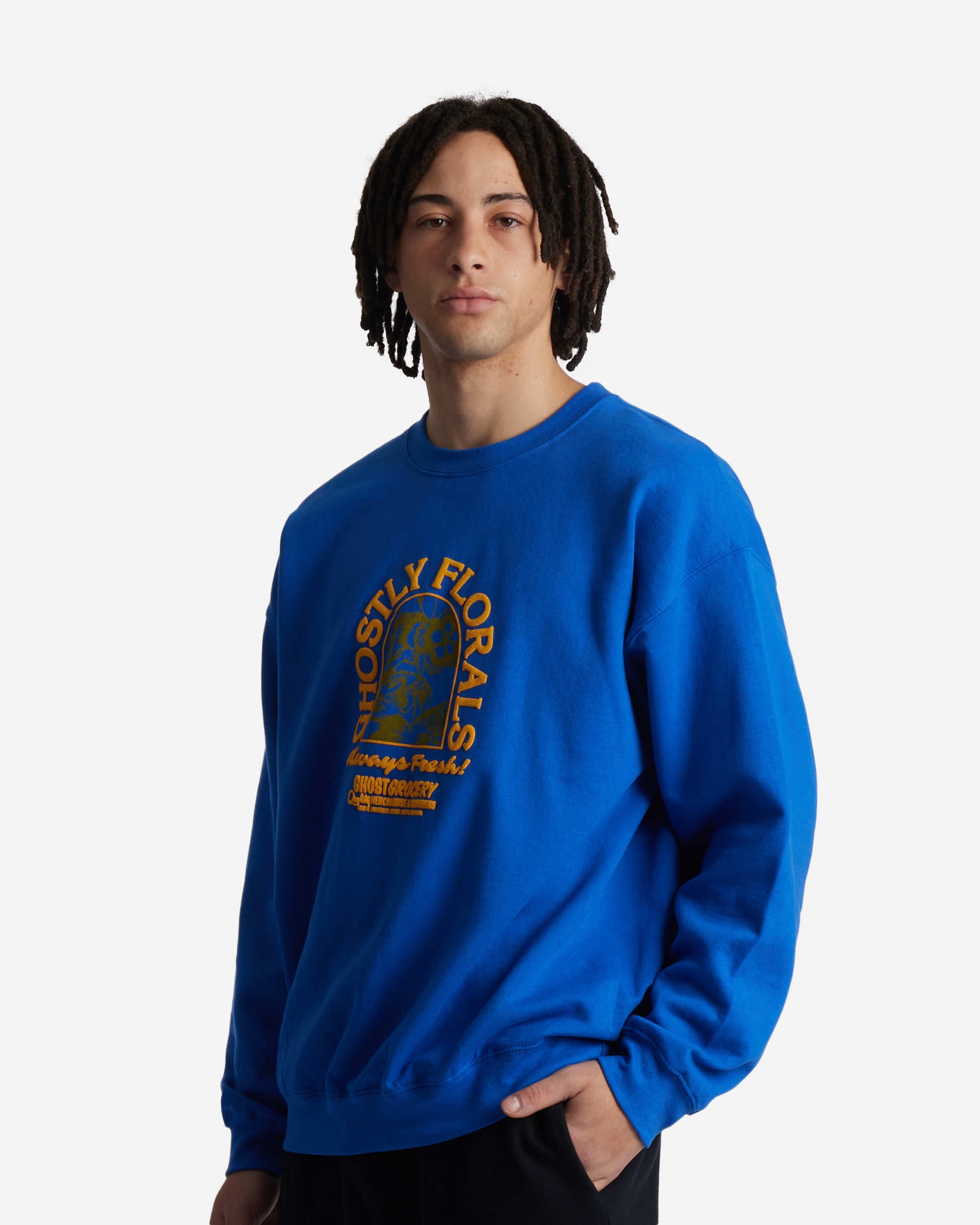 Ghostly Florals Crewneck Sweater
Designed to keep you fresh and never lonely.
---
Kai is 6'2" and is wearing size XL
With its vibrant blue hue and floral inspired design, our Ghostly Florals Crewneck was designed to stand out. All eyes will be one you when you wear this blue. Yes, it's really that good. Made with a 50/50 blend of polyester and cotton - this crewneck was made to last. It's a one-size-fits-most wardrobe staple that will make you feel seen wherever you go.