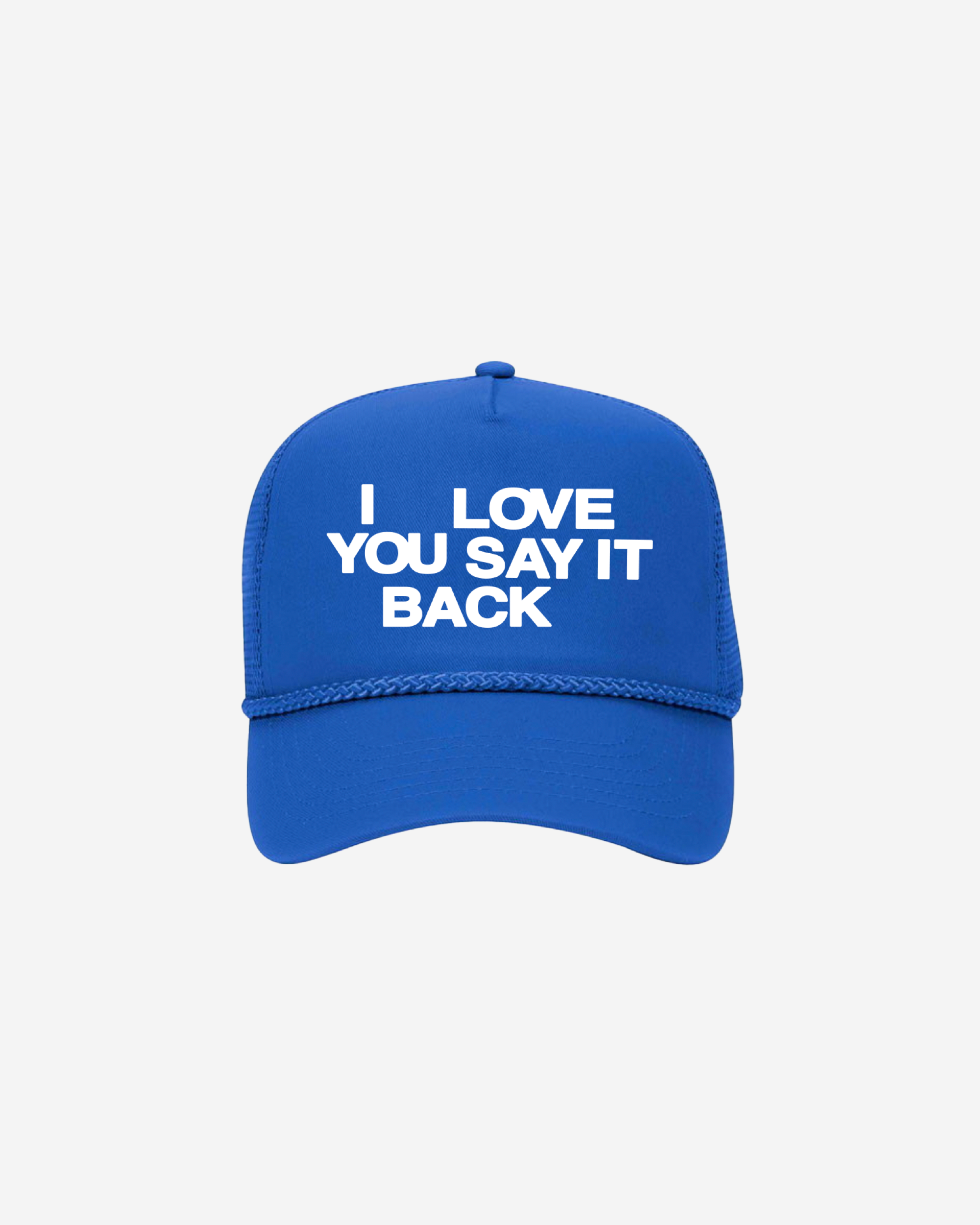 ILYSIB Trucker Hat
---
***Please note this is a pre-sale item. Shipments are expected to go out in 3-4 weeks. Subject to change.***

One Lonely Summer

Trucker Hat

Color : Blue

One size fits most

With a playful nod to the carefree days of youthful romance and adventure, this collection is tailor-made to speak to your soul. It's an invitation to embrace the flirty and fun side of life, celebrate the magic of summer love, and express your unique individuality in the most captivating way possible.

It's time to manifest a summer full of unforgettable moments that will last a lifetime. 

The ILYSIB trucker hat holds immense sentimental value to us at Lonely Ghost, as it represents the core of our brand—the celebration of vulnerability, authenticity, and the beauty of human connections. It's a reminder that love should be expressed freely and received with an open heart.

Join us in embracing the timeless phrase, "I LOVE YOU SAY IT BACK." Wear it proudly, let it inspire you to express your emotions, and let it become a symbol of your own journey toward love and connection. It's a reminder to be brave, to share your heart, and to cherish the beautiful moments that life brings.