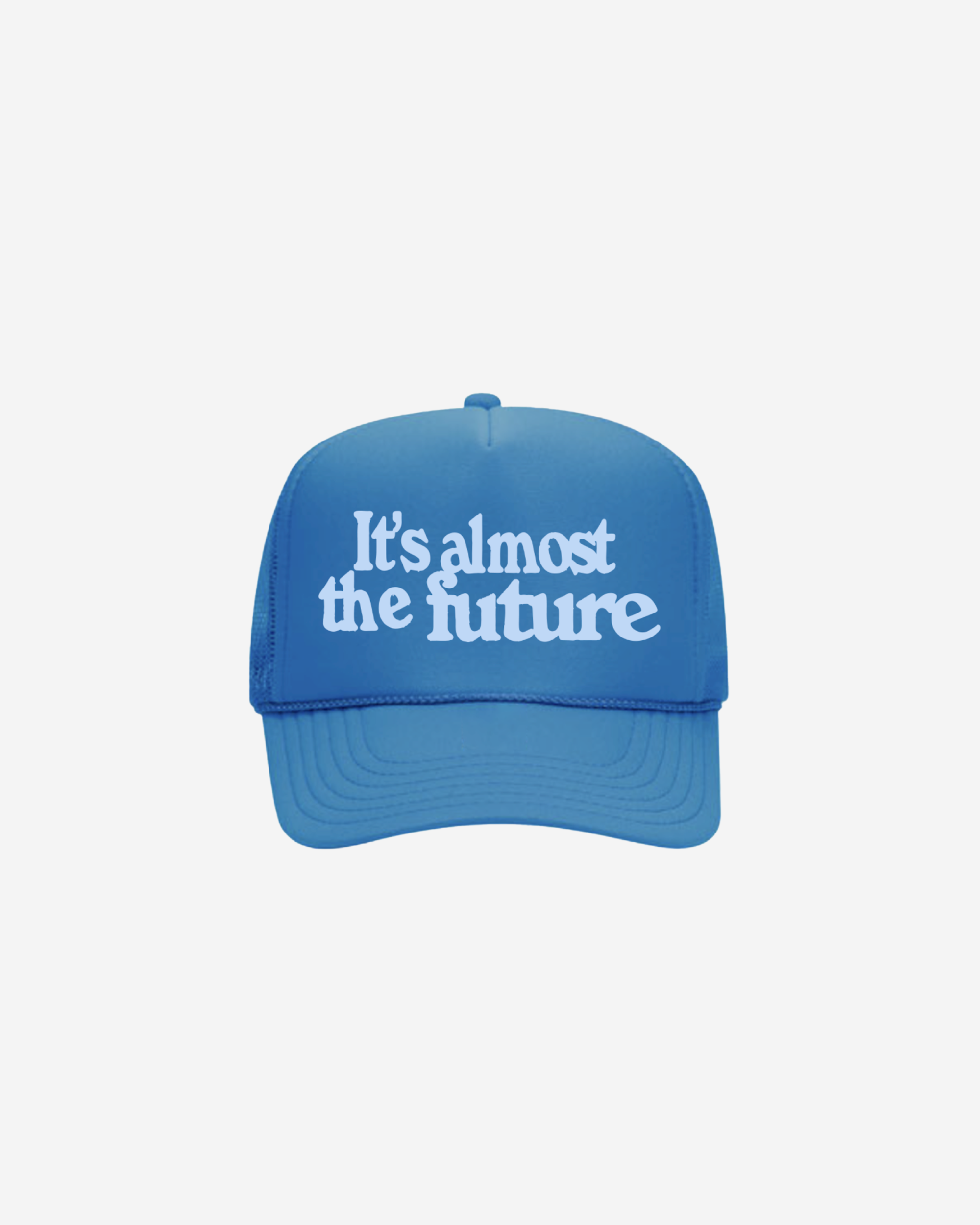 It's Almost the Future Trucker Hat
---
***Please note this is a pre-sale item. Shipments are expected to go out in 3-4 weeks. Subject to change.***

One Lonely Summer

Trucker Hat

Color : Light Blue

One size fits most

With a playful nod to the carefree days of youthful romance and adventure, this collection is tailor-made to speak to your soul. It's an invitation to embrace the flirty and fun side of life, celebrate the magic of summer love, and express your unique individuality in the most captivating way possible.

It's time to manifest a summer full of unforgettable moments that will last a lifetime. 

The It's Almost the Future trucker hat embodies our curiosity, our thirst for progress, and our unwavering belief in shaping a better world. It serves as a powerful statement that encapsulates our determination to embrace the future with open arms and dream big.