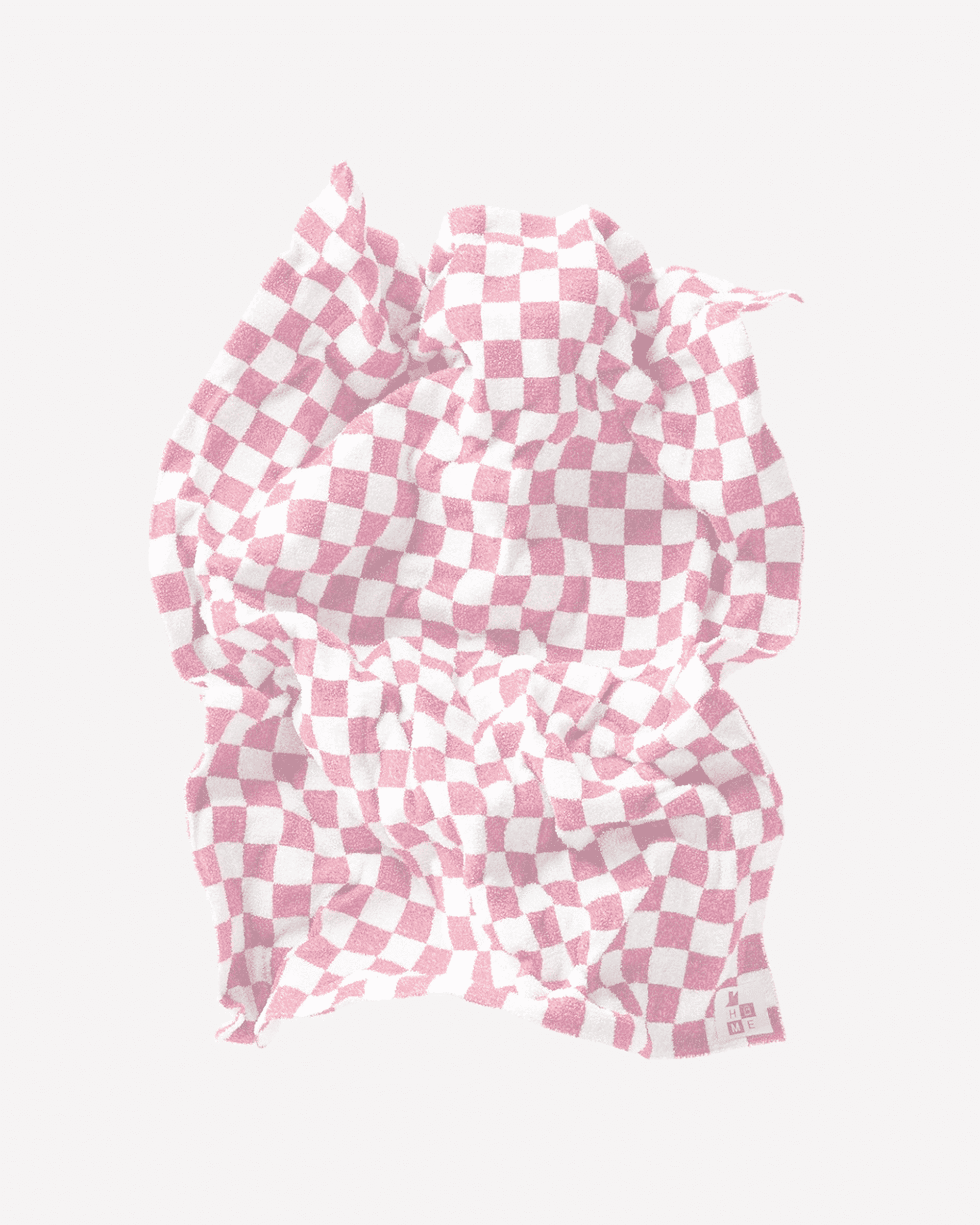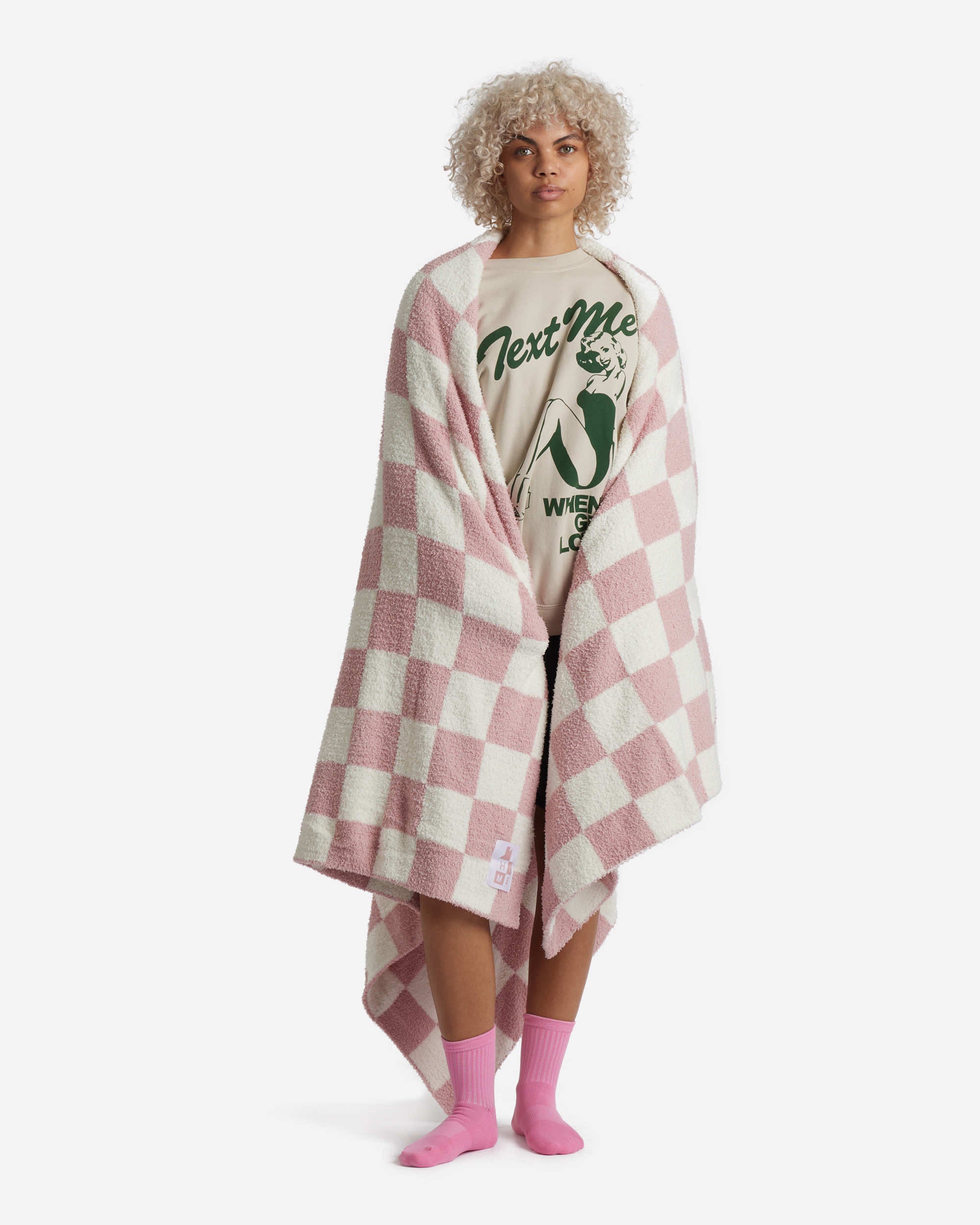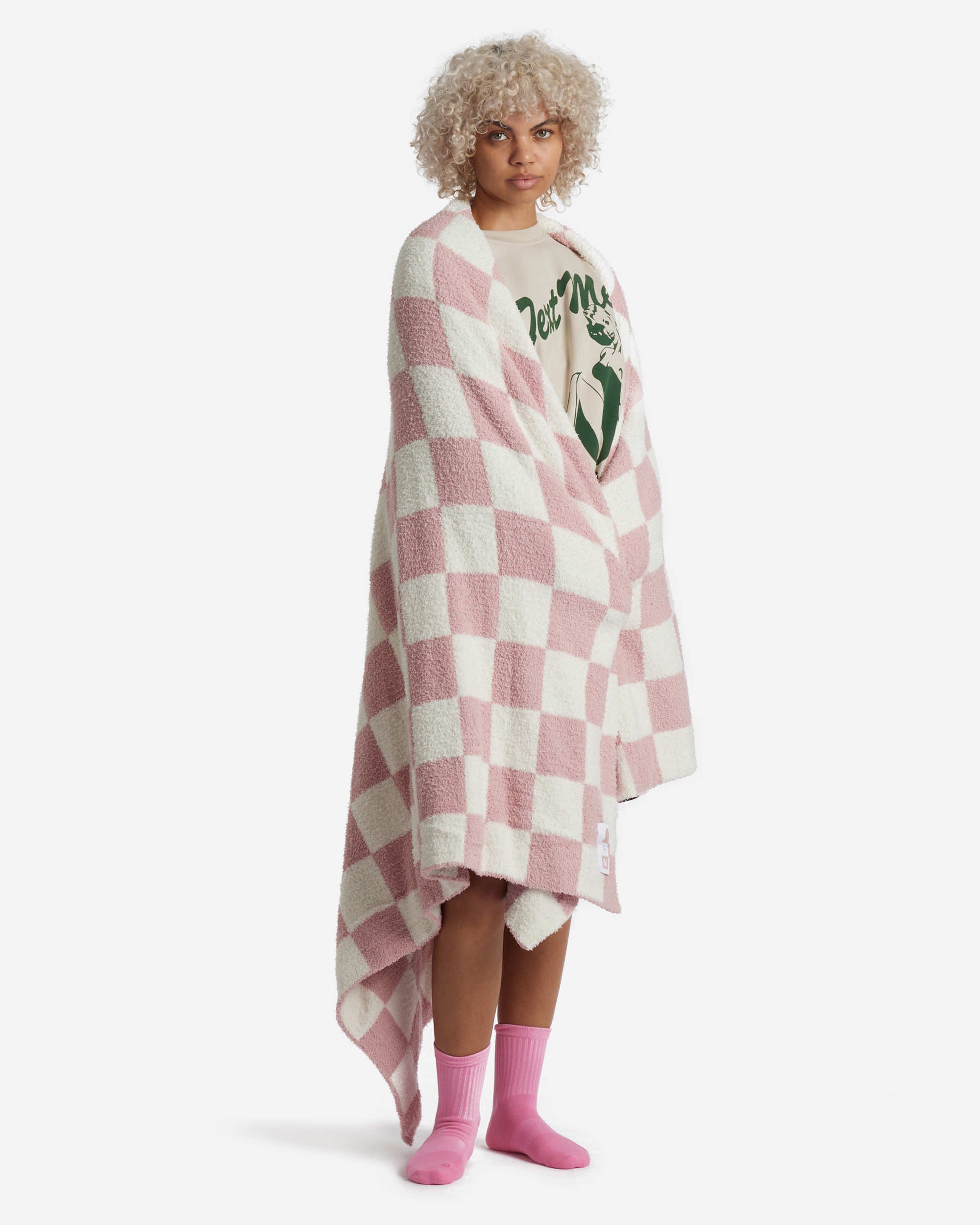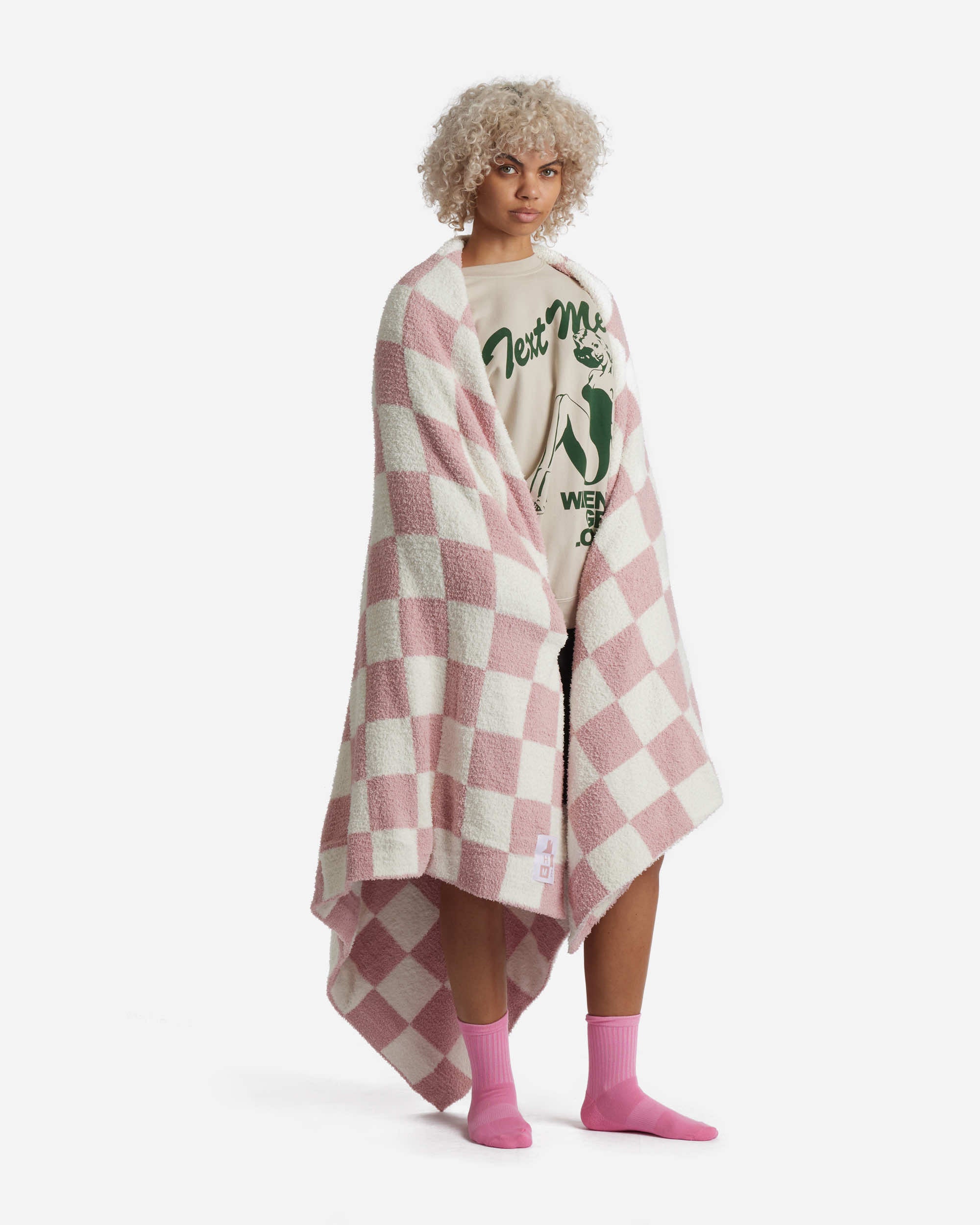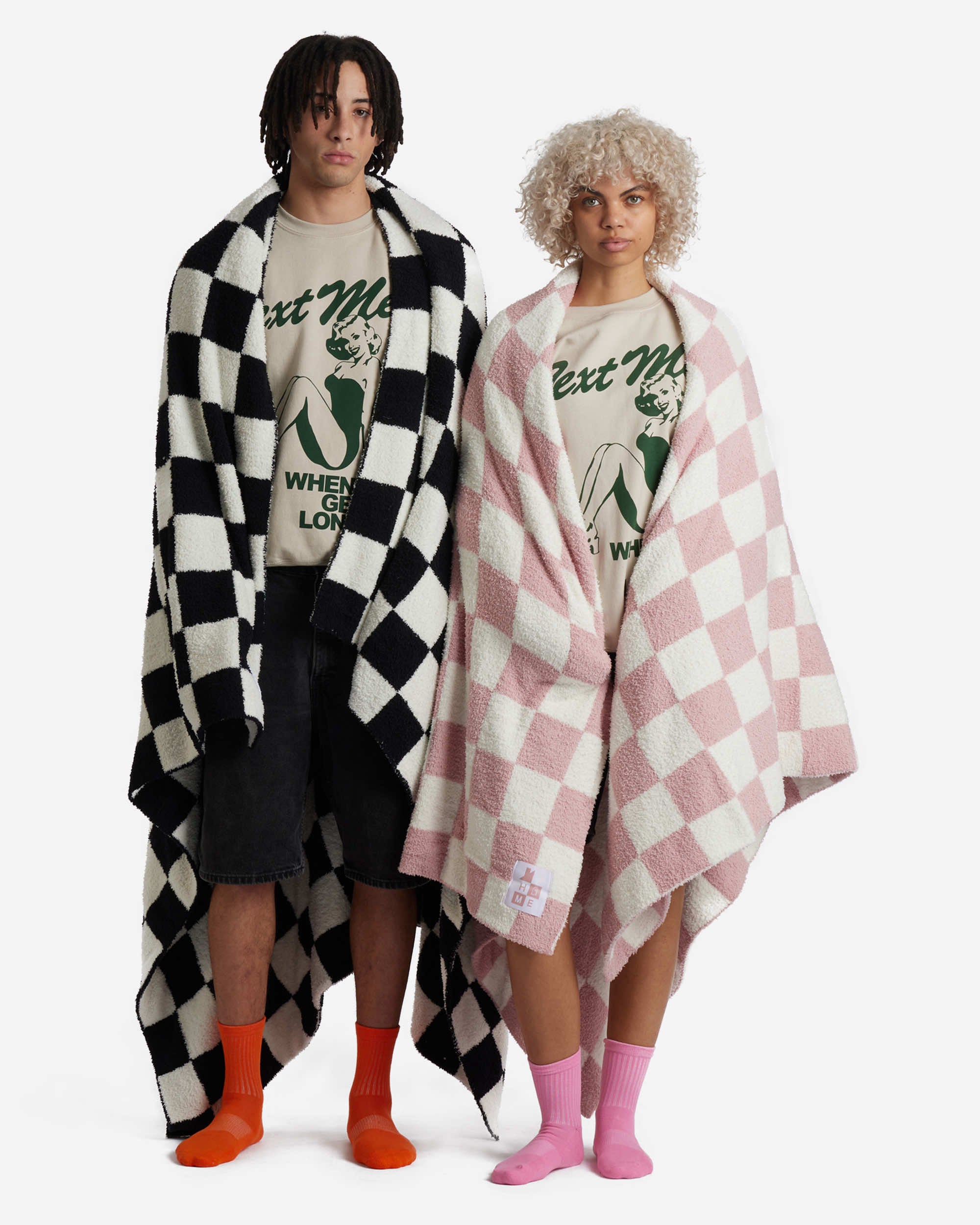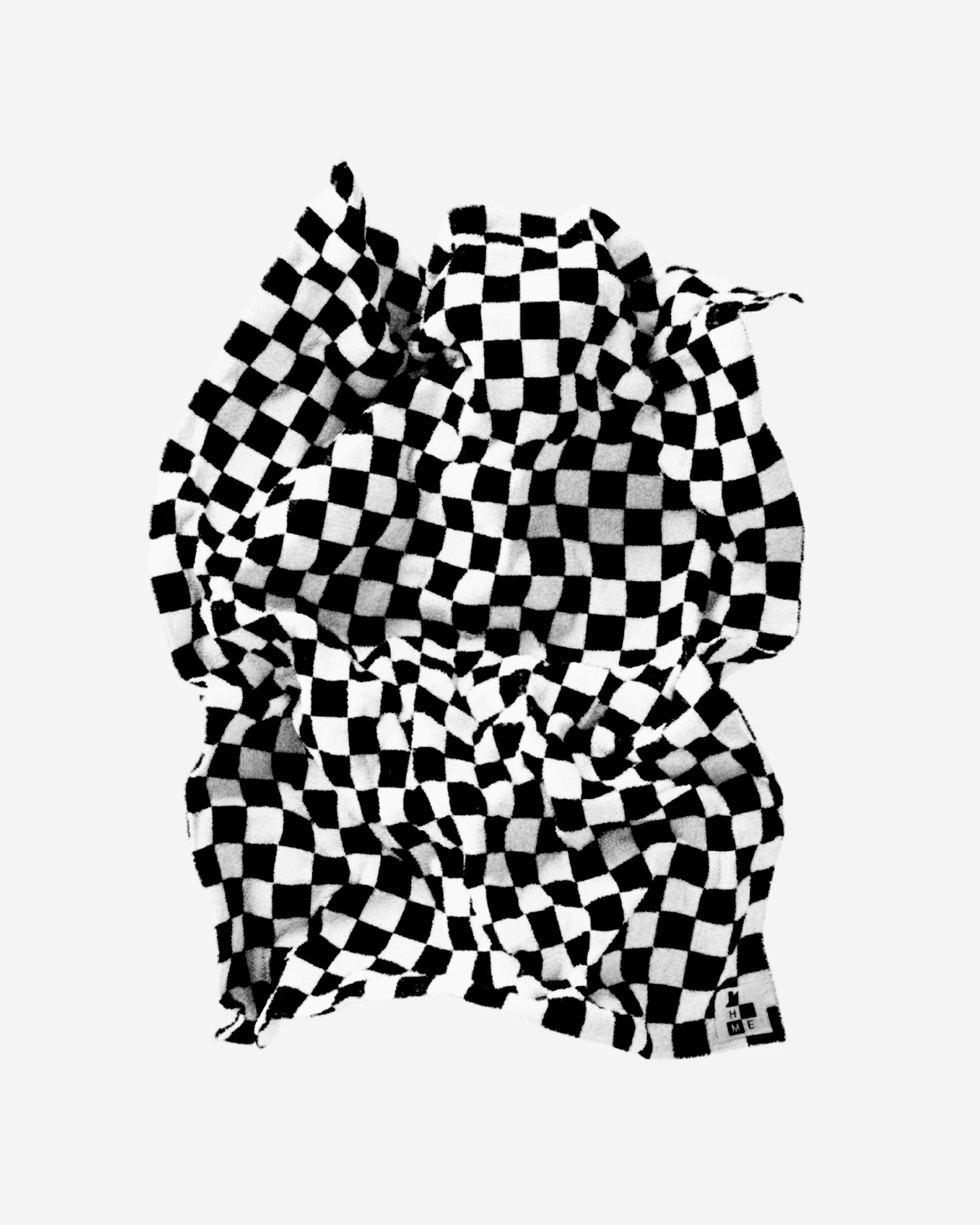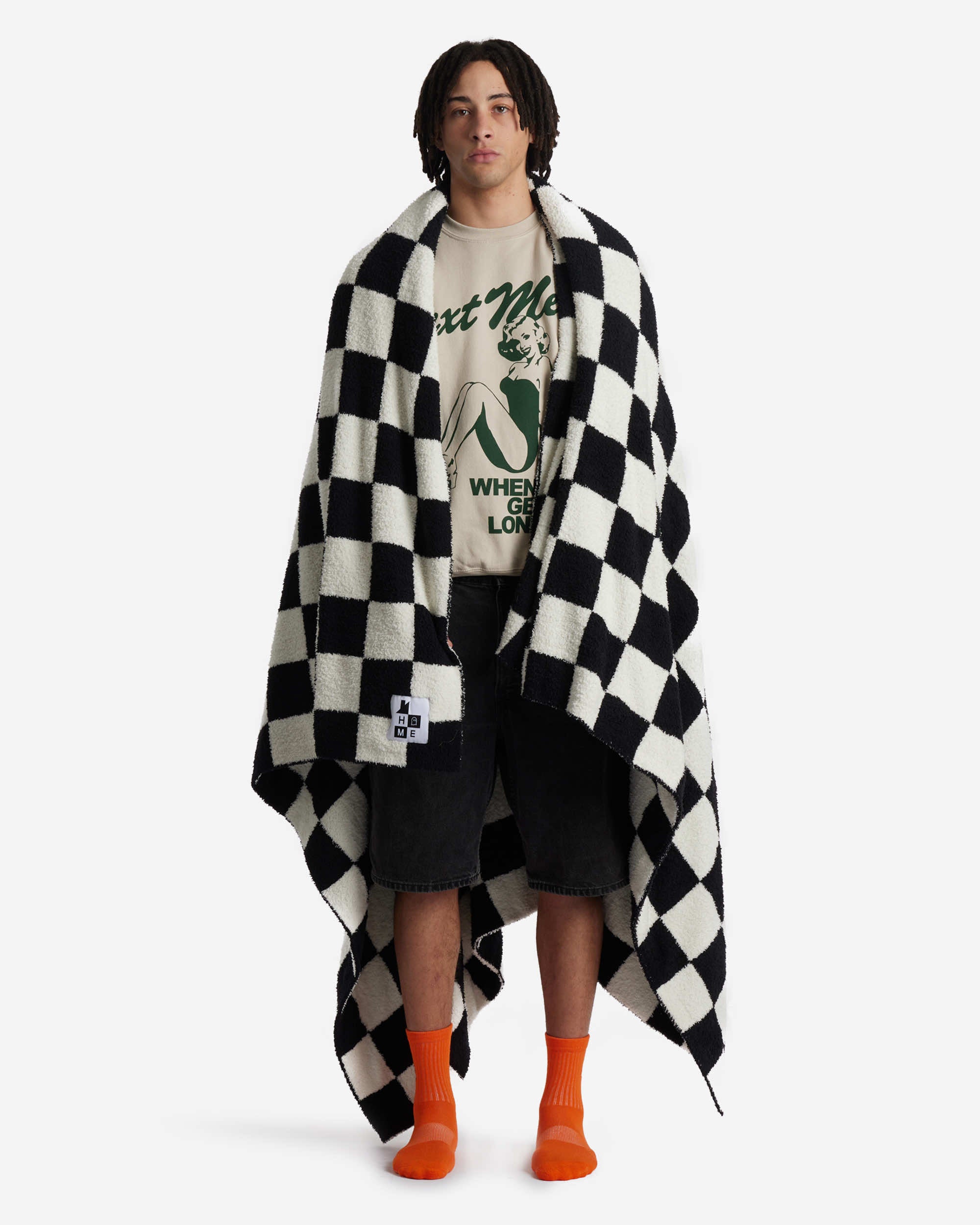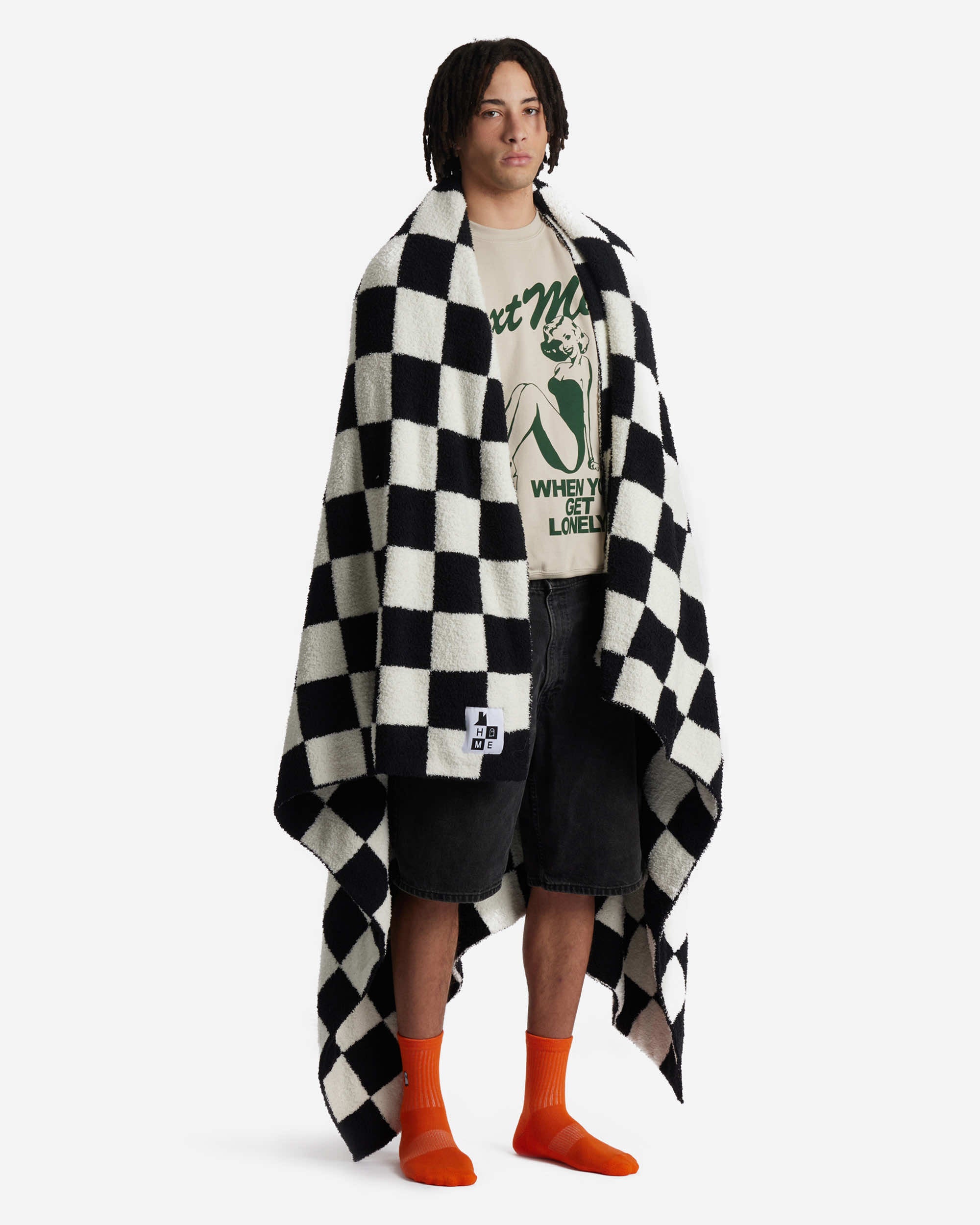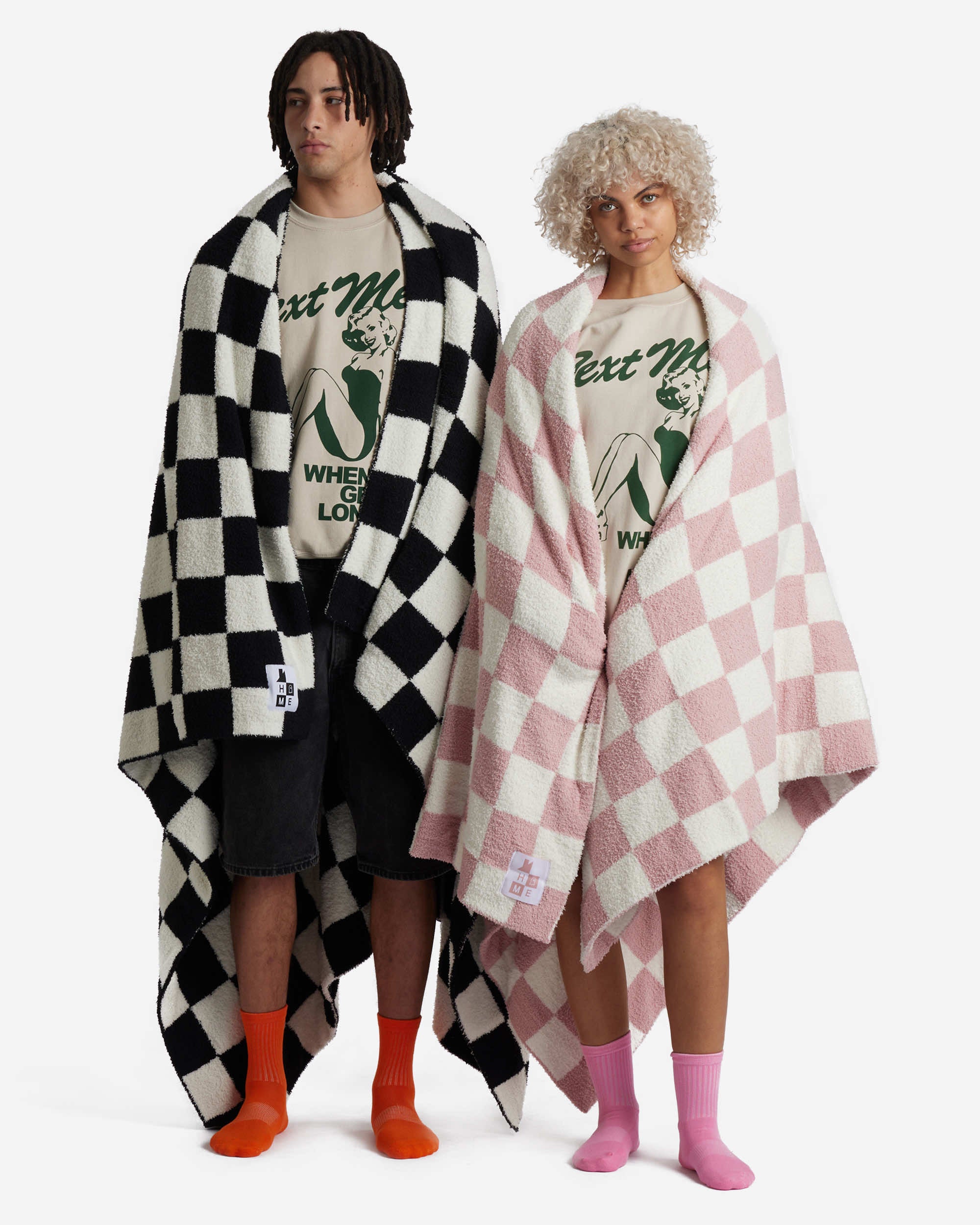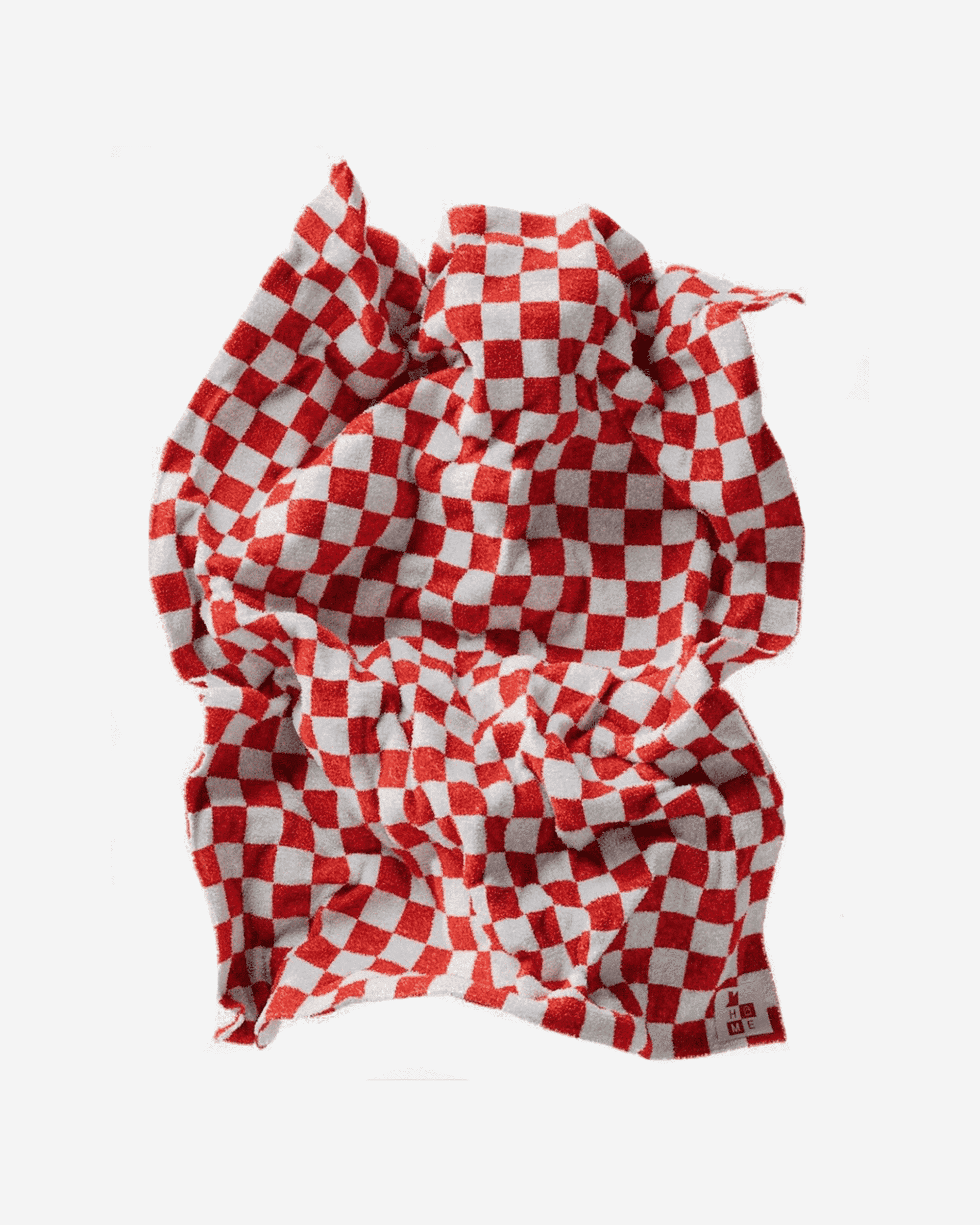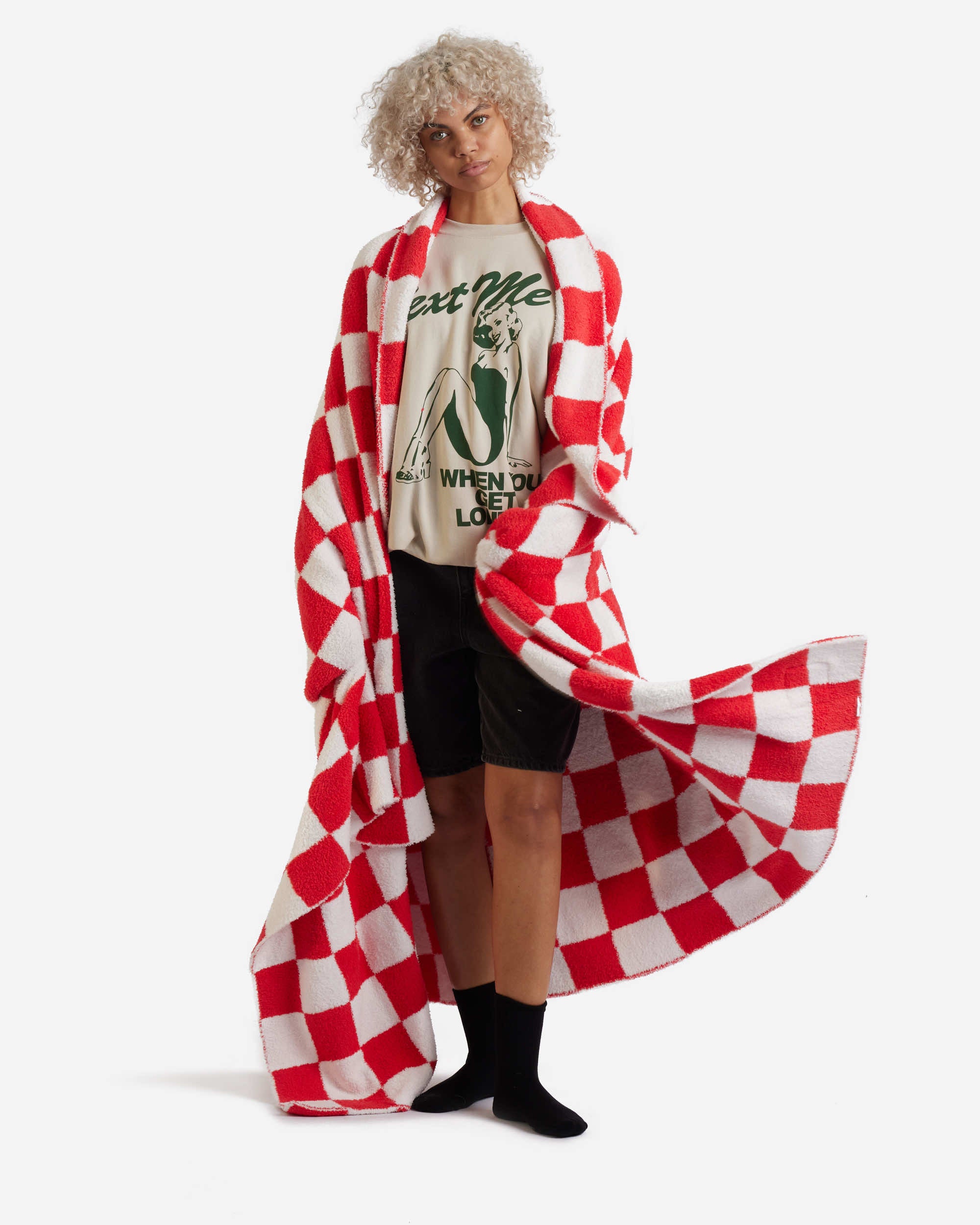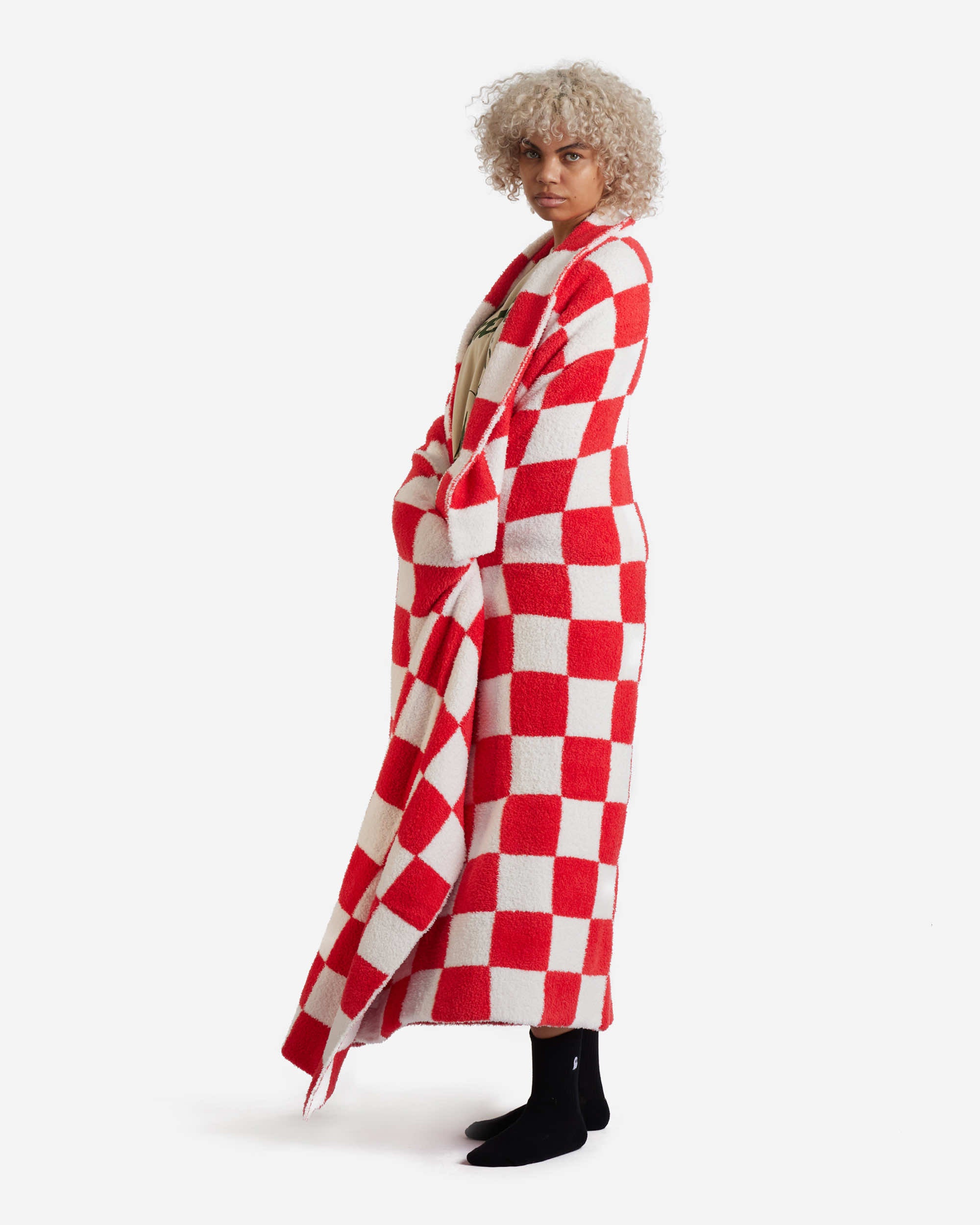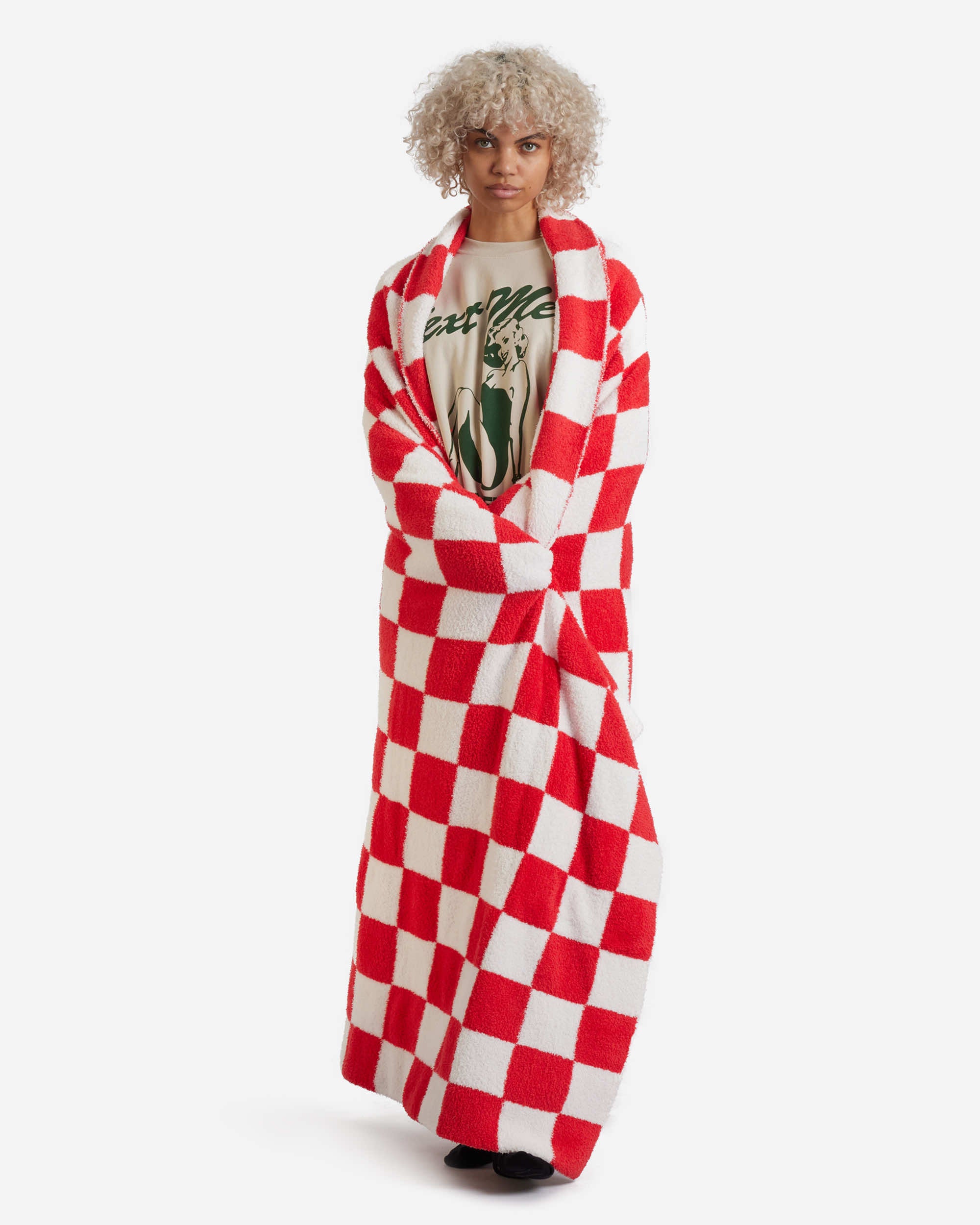 Checkered Blanket
A blanket so good it has its own nickname
---
Kai is 6'2" and Eka is 5'8".
Your new comfort blanket. Or as Seven calls it, Gee Gee. This blanket is made of 100% polyester and is double layered, meaning it's double the cozy. It is truly the softest blanket you've ever snuggled. Your dog will refuse to sleep unless on it. Your mom will steal it from your bed. Your partner will wake up wrapped in it. It really is that good.

Red and White, Black and White : 74" x 58"

Pink and White : 70" x 53"