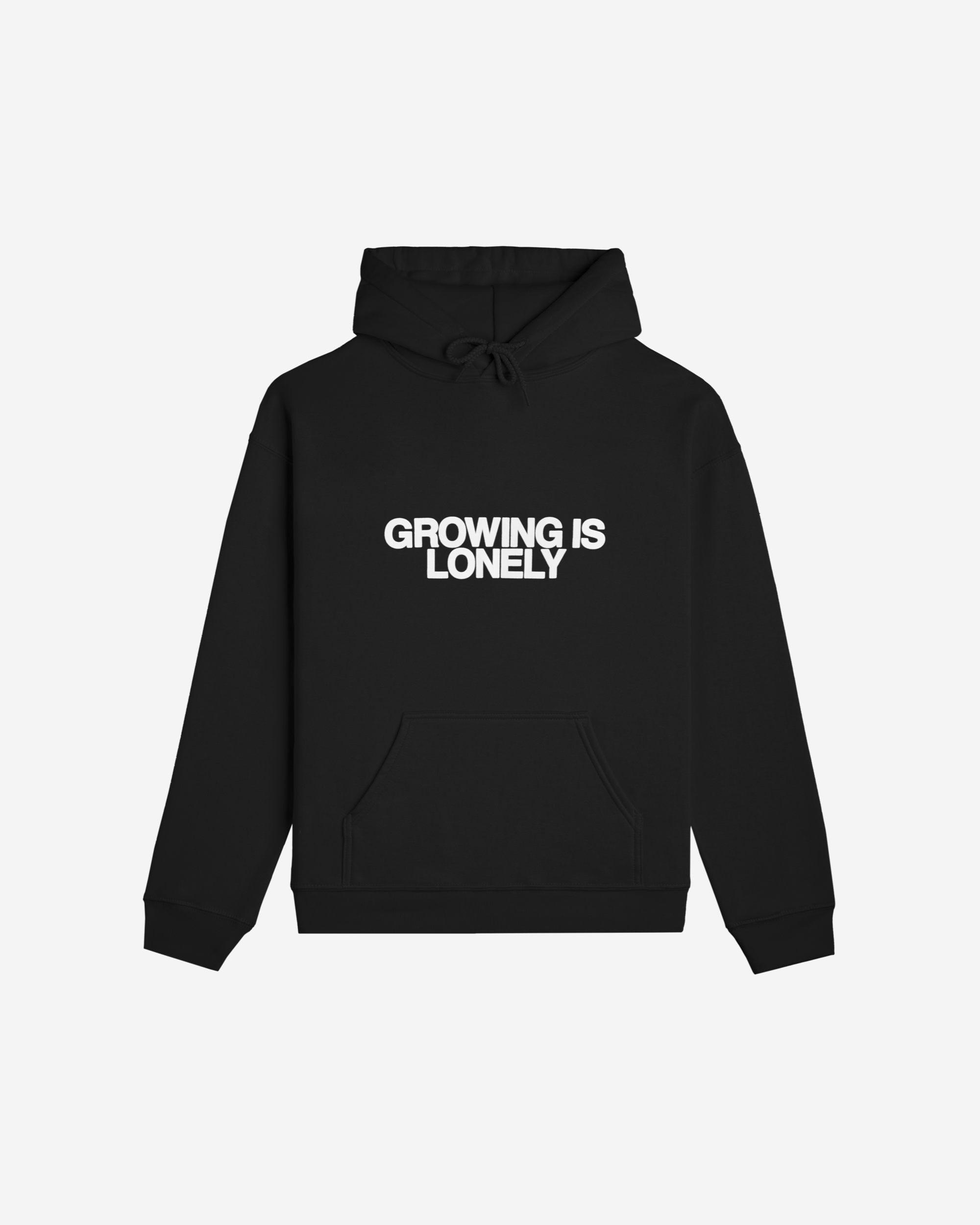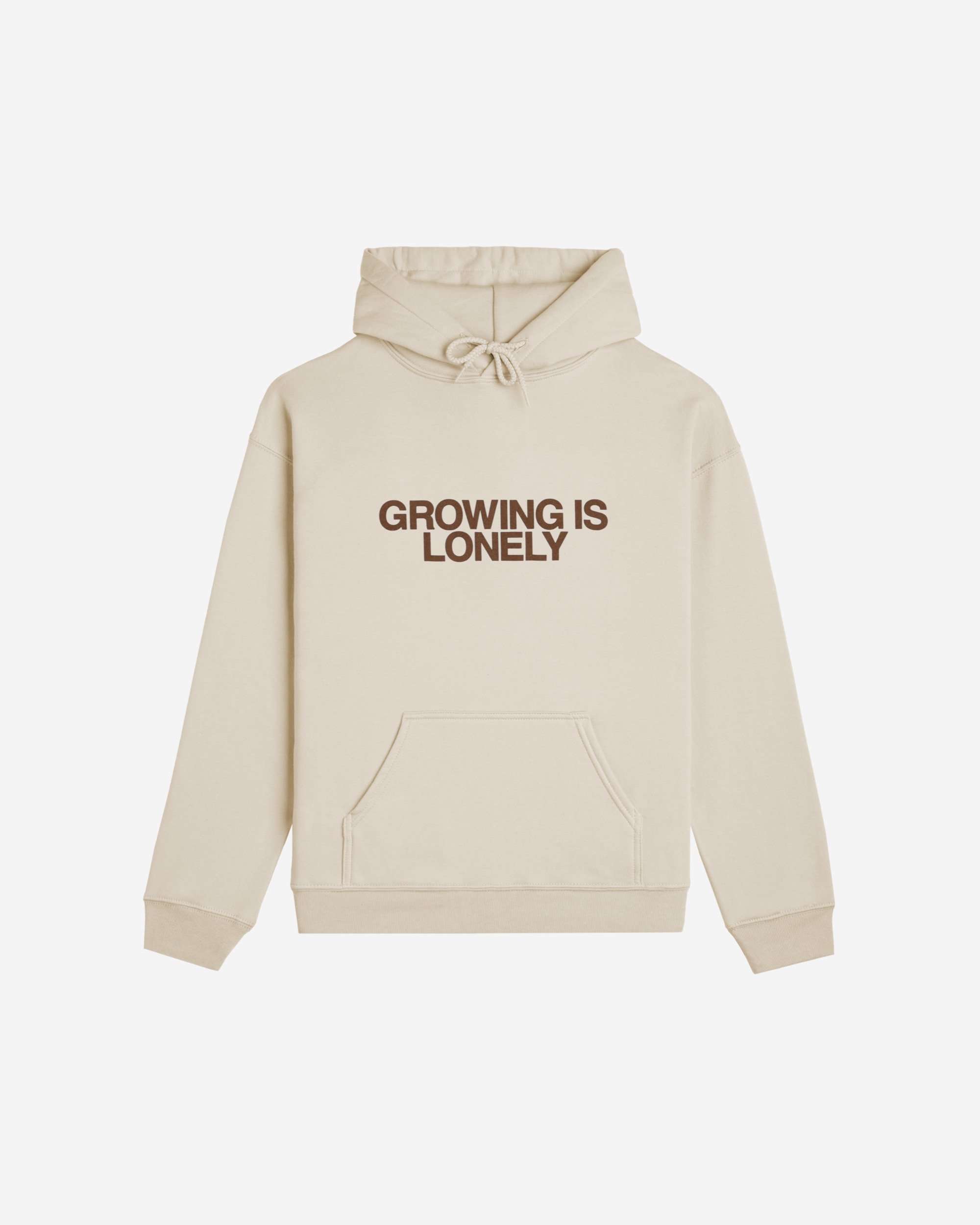 Growing is Lonely Hoodie
---
Growing is Lonely

Unisex Standard Weight Hoodie

Color(s): Sand, Black

We often find ourselves entwined in the threads of growth and self-discovery. Each day, each moment, is a testament to the relentless spirit within us, as we navigate the labyrinthine corridors of existence. This is the essence of "Growing is Lonely," a collection that seeks to unravel the tapestry of our shared humanity.

Loneliness, like an ever-present shadow, can cast a heavy pall over our journey. It whispers doubt in our ears and drapes our hearts in solitude. Yet, let us not forget that in our solitude, we are united. We are part of a grand, interconnected web of souls, each weaving their own story into the intricate design of life.

In the depths of personal struggle, where the path is shrouded in darkness, Lonely Ghost extends a hand, a lifeline forged in empathy and understanding. We know the weight of your trials, the gravity of your tribulations, for they are ours as well. This collection is a testament to the resilience of the human spirit, and to the beauty that emerges from the ashes of our challenges.

Within the folds of our community, we find kinship, and within the depths of our stories, we uncover the profound beauty of our human journey.  Let us remember that we are, and always will be, a part of this grand mosaic of existence, where growing is not just lonely—it's a shared voyage, a testament to our strength, and an ode to the beauty of our collective resilience.