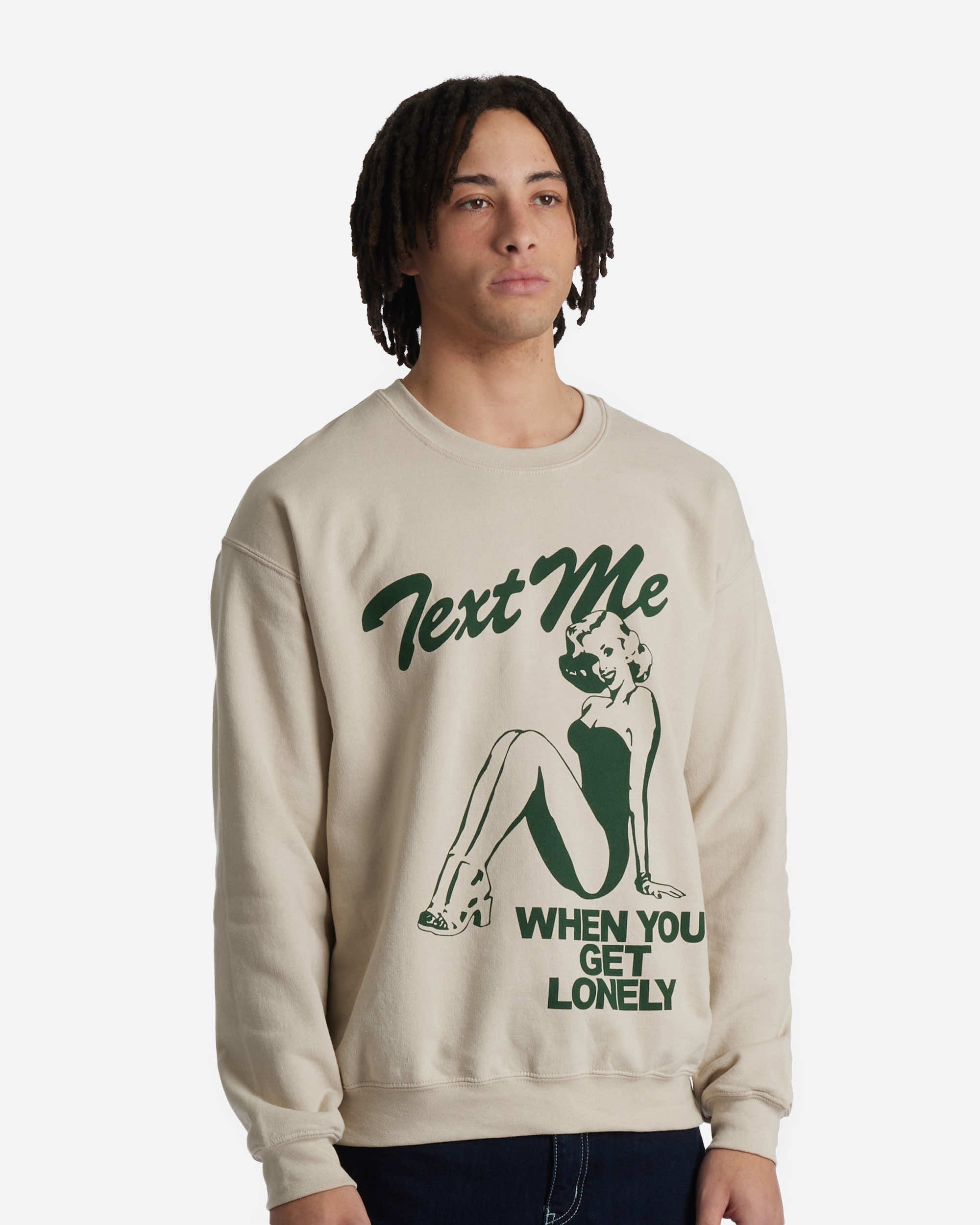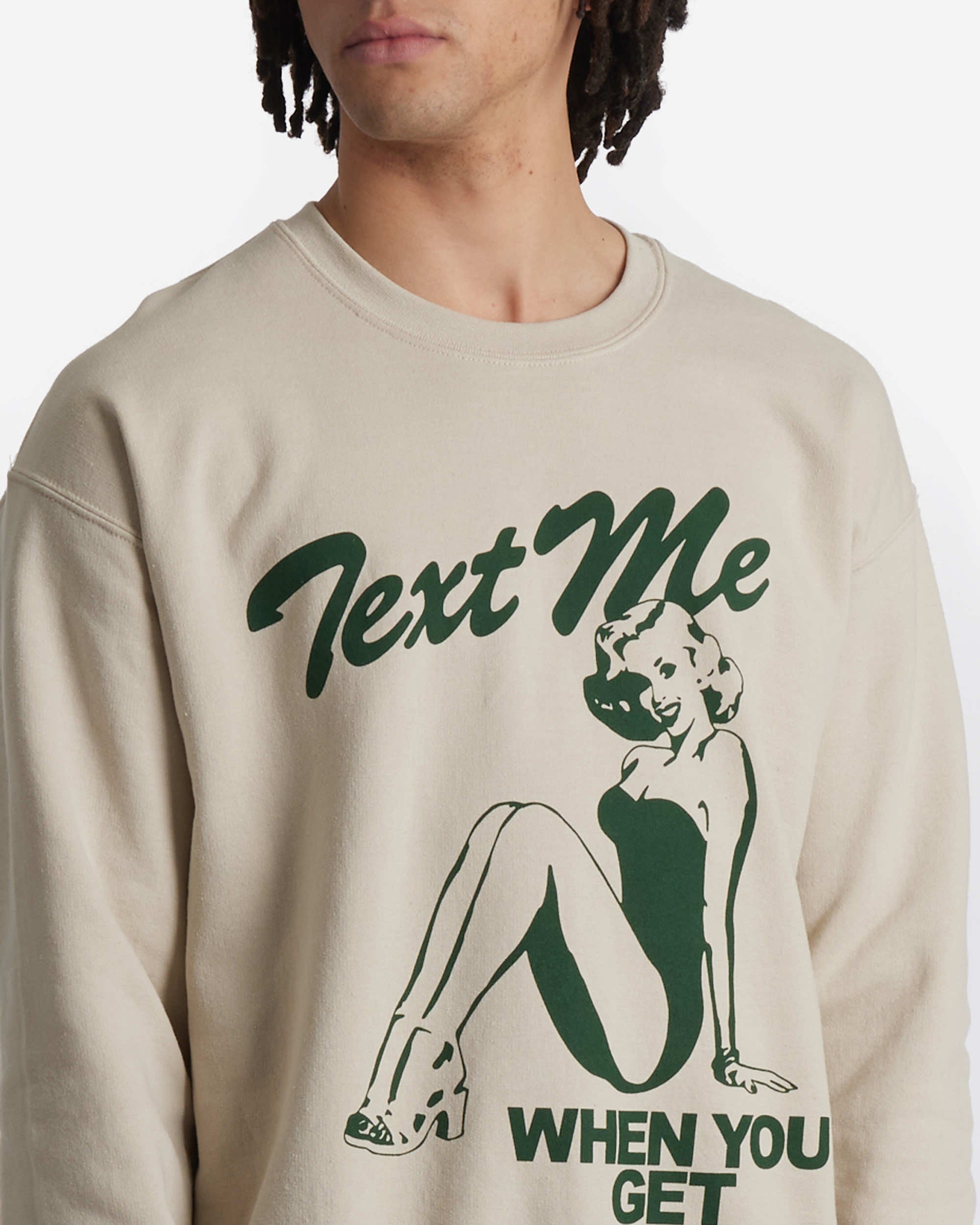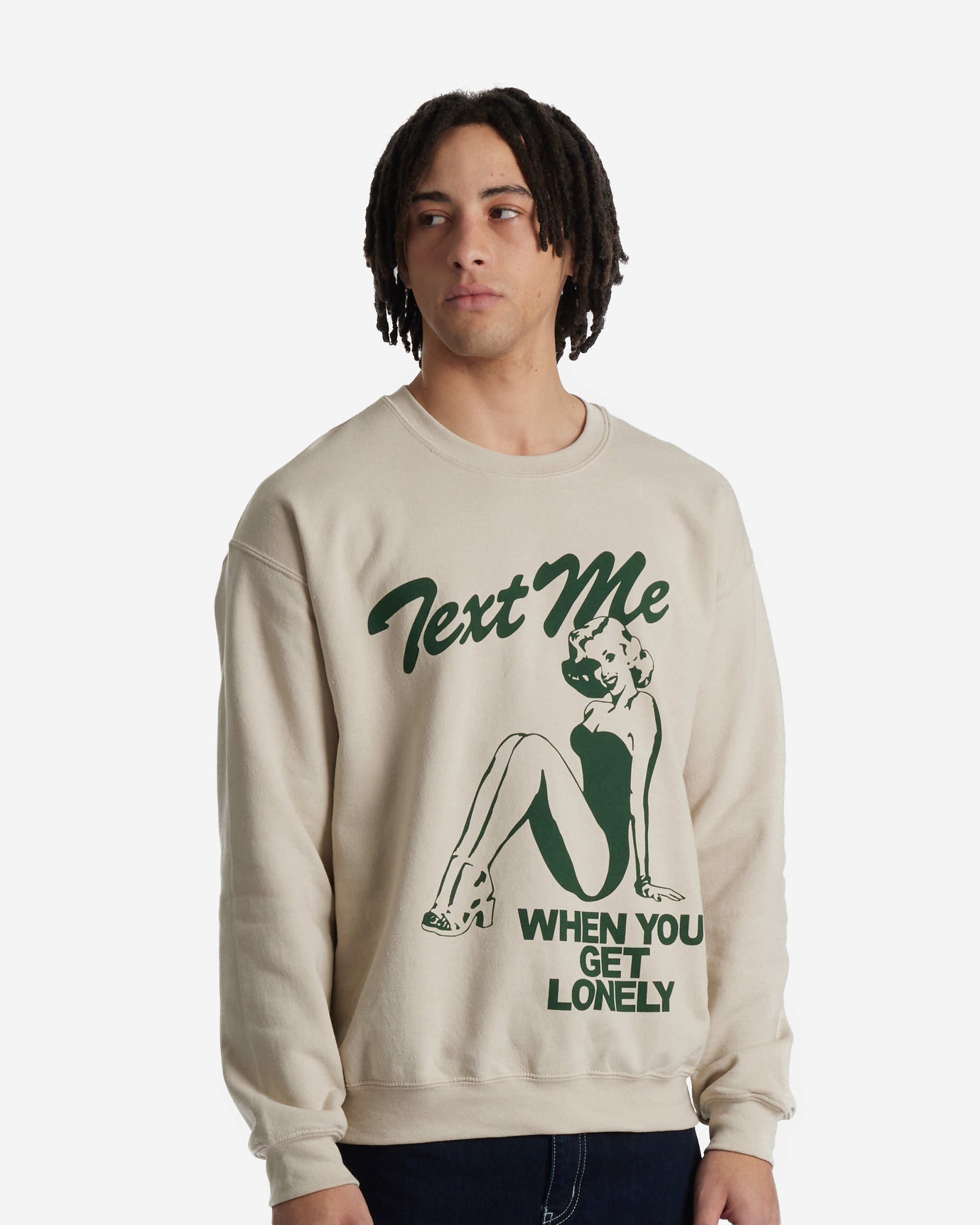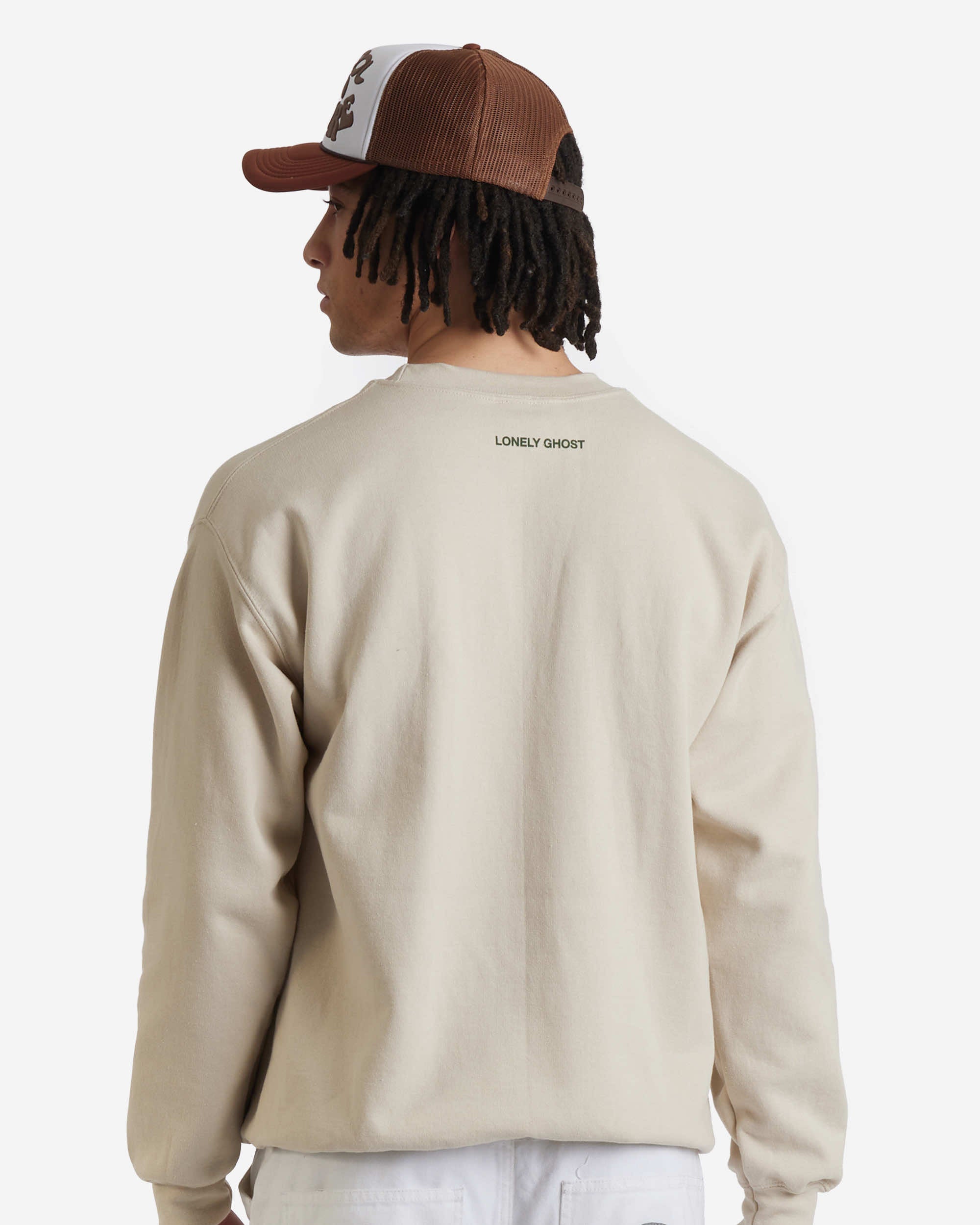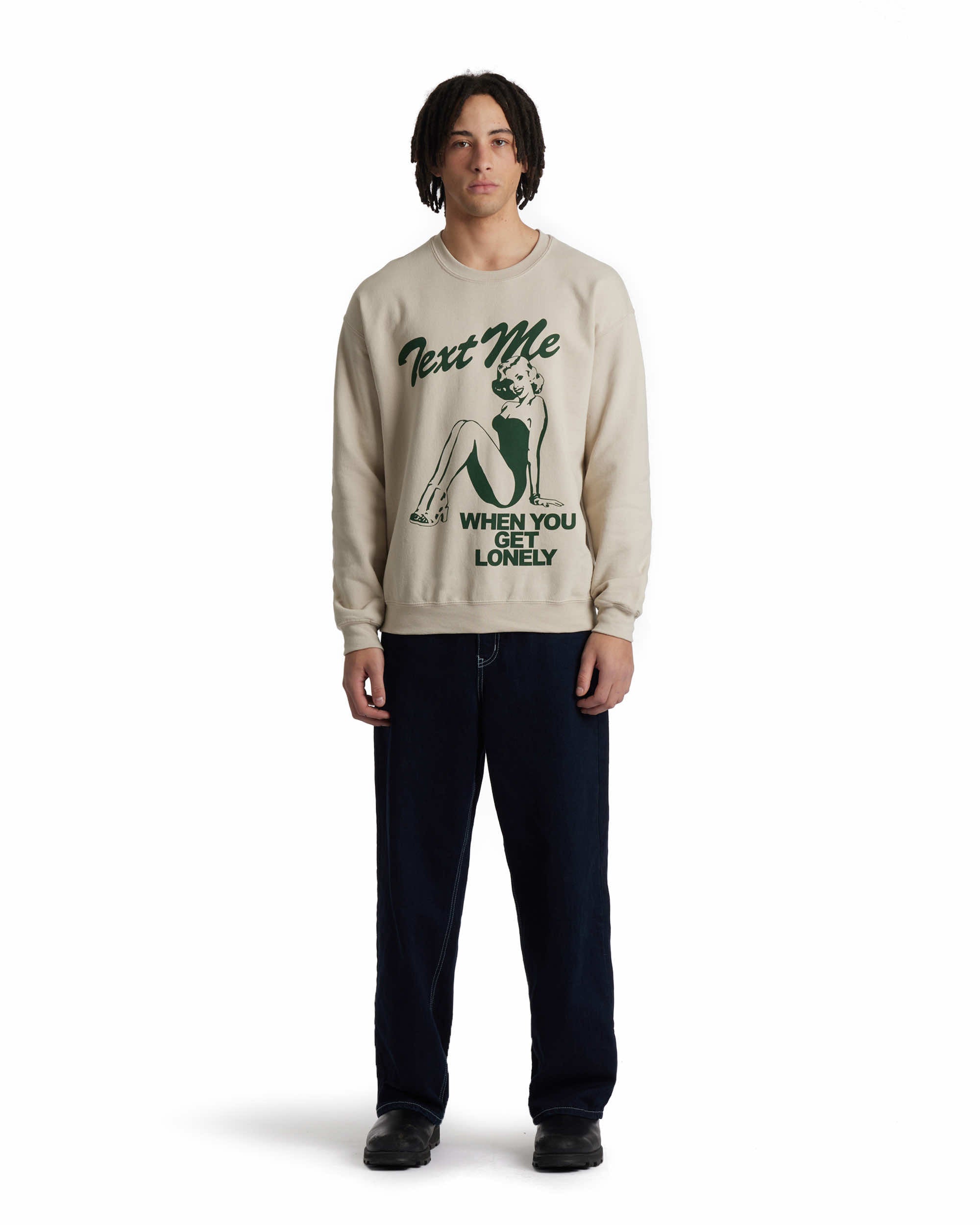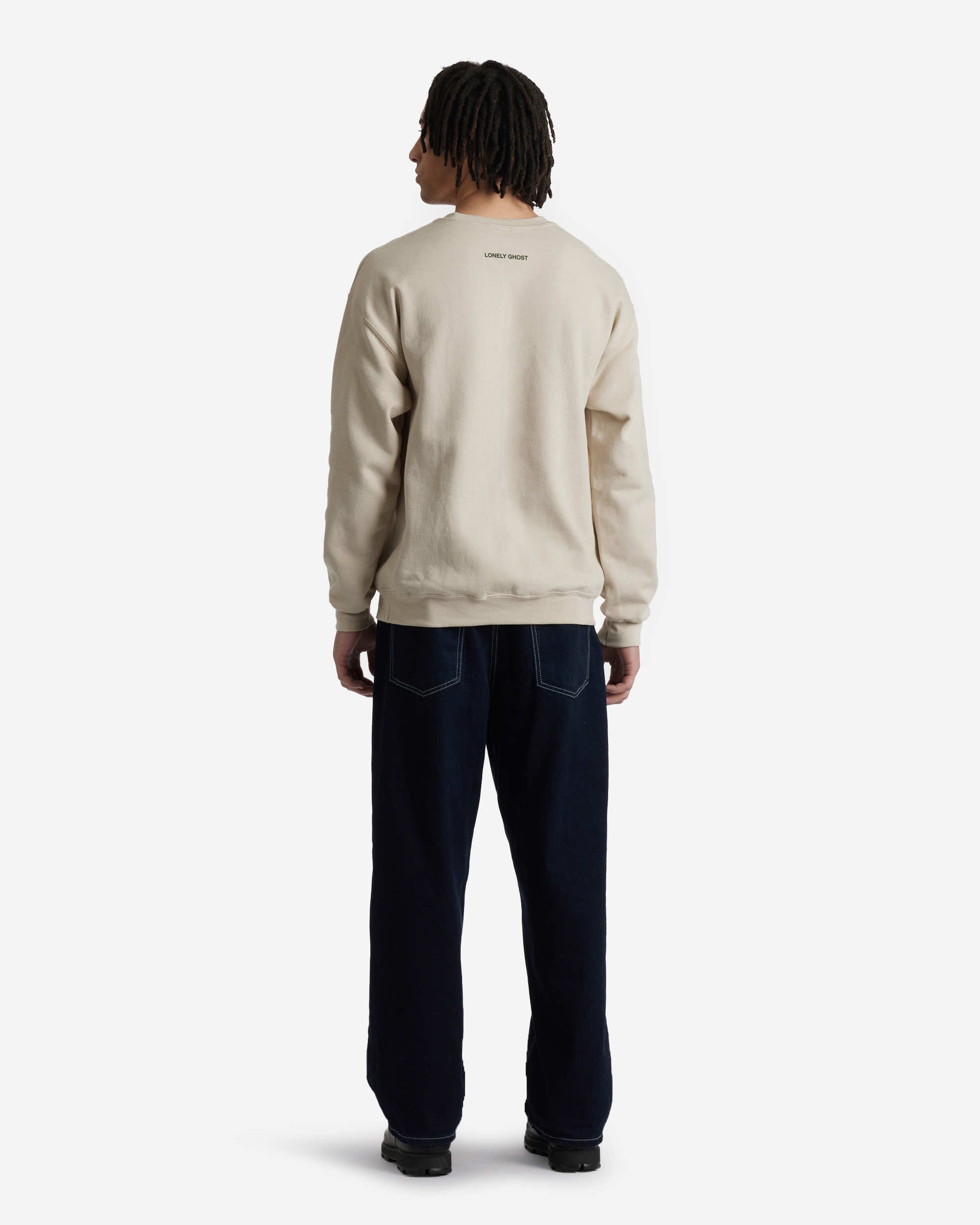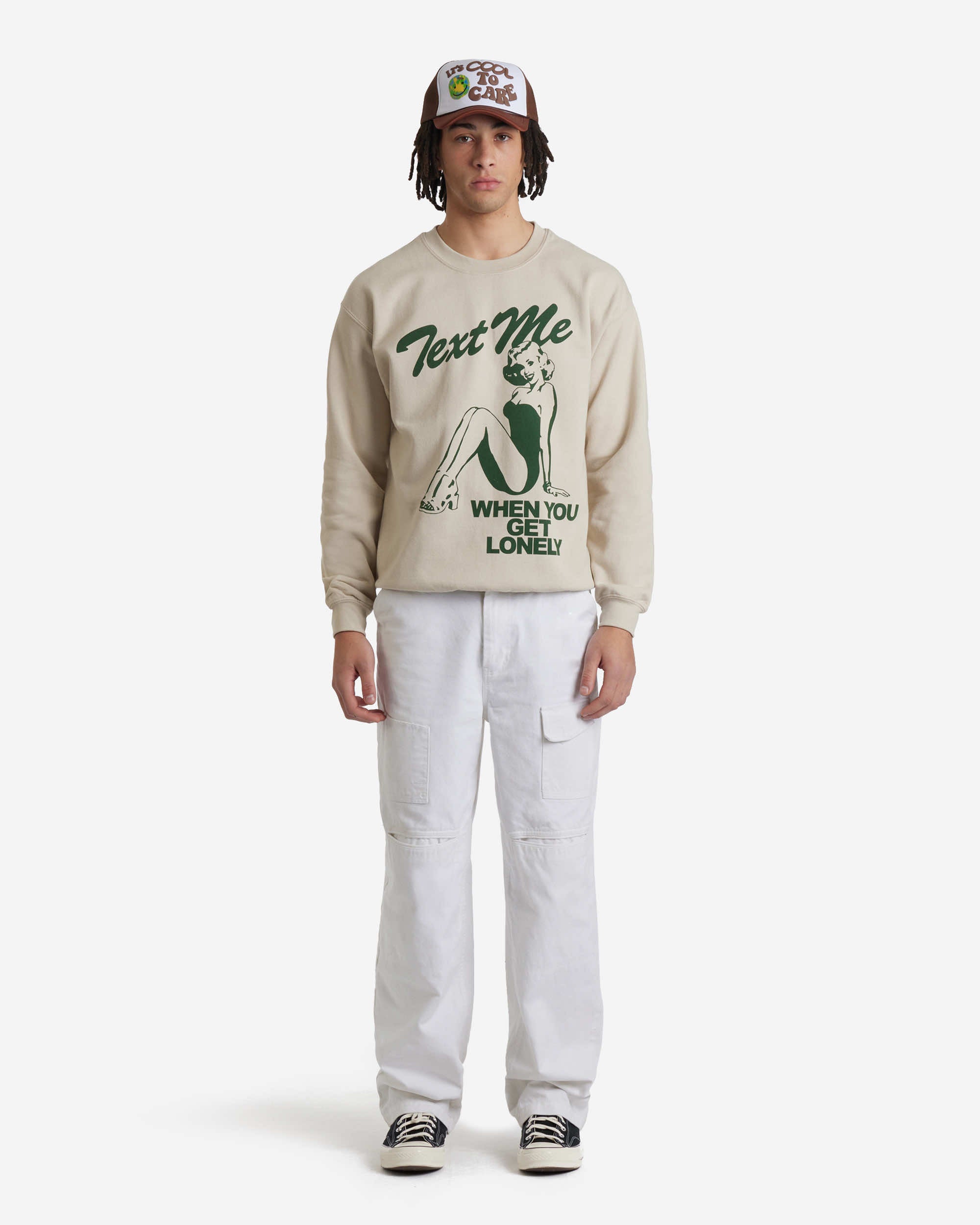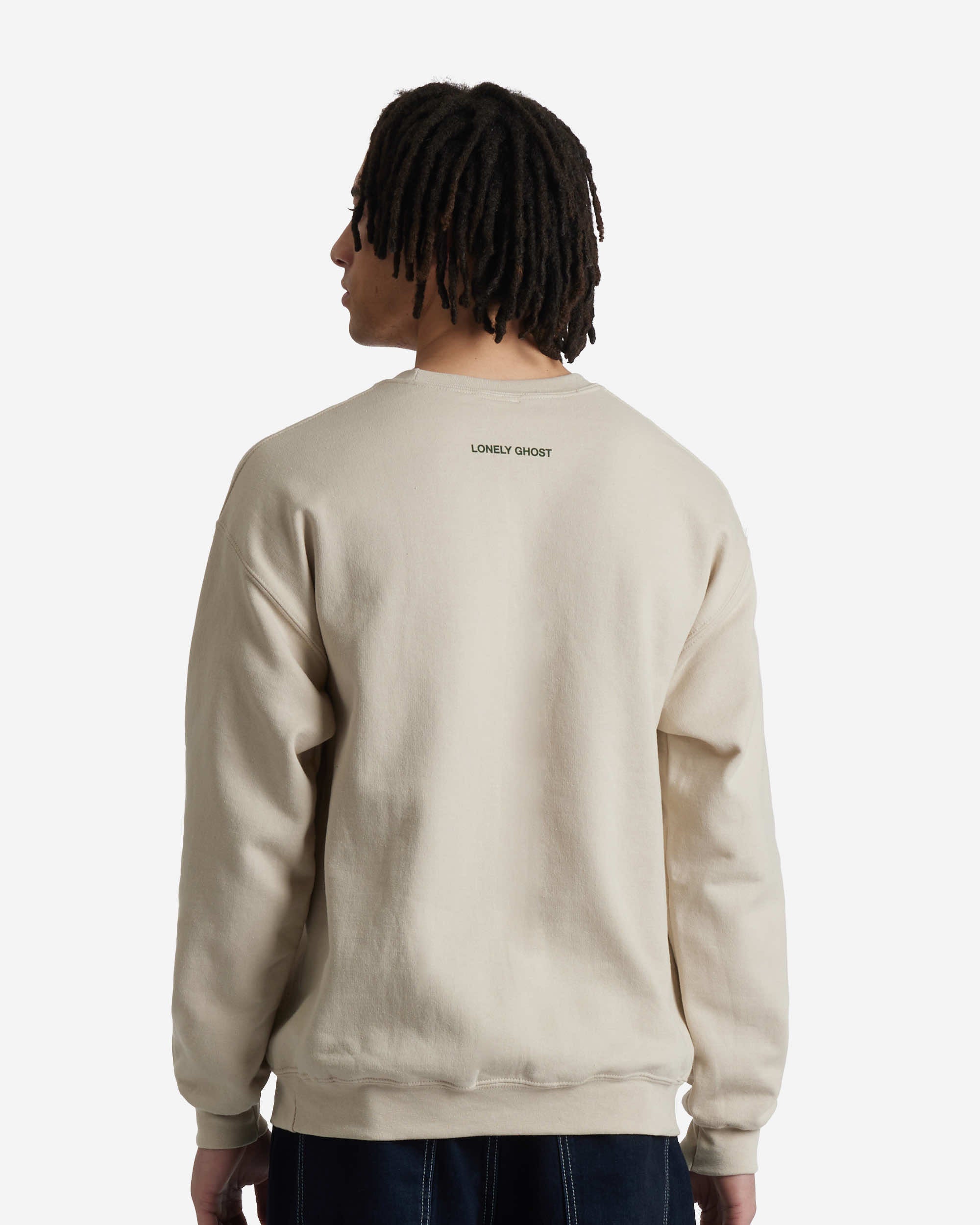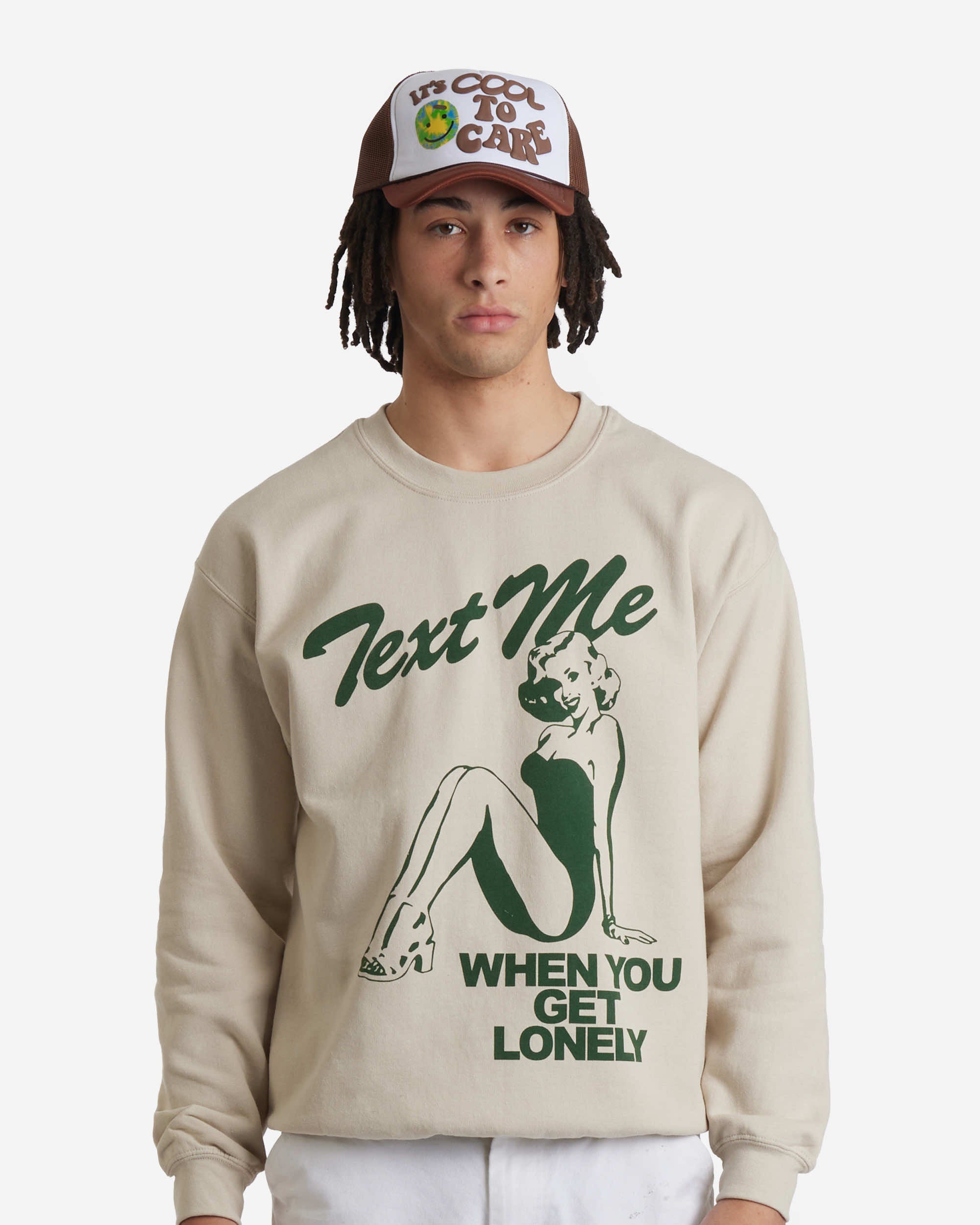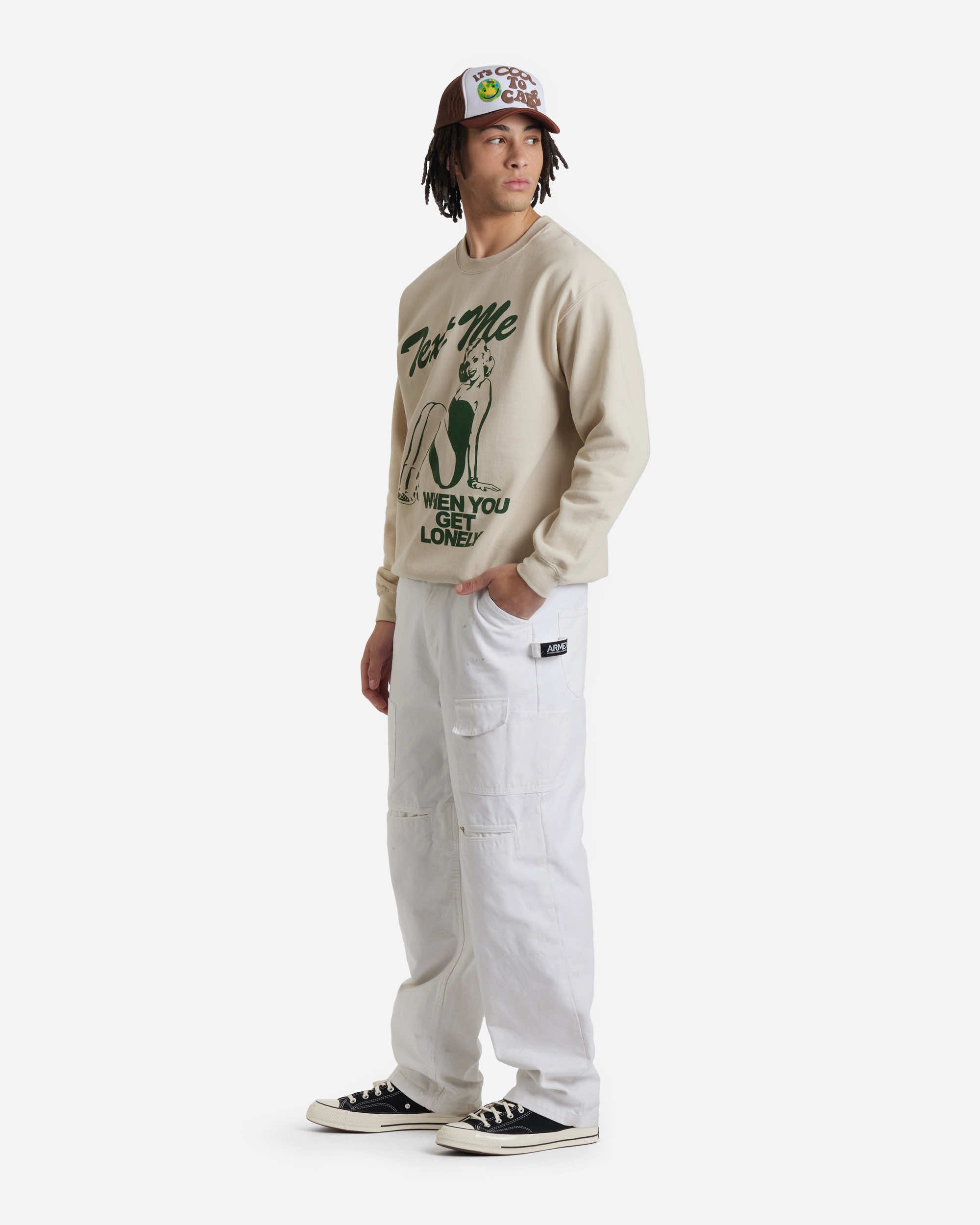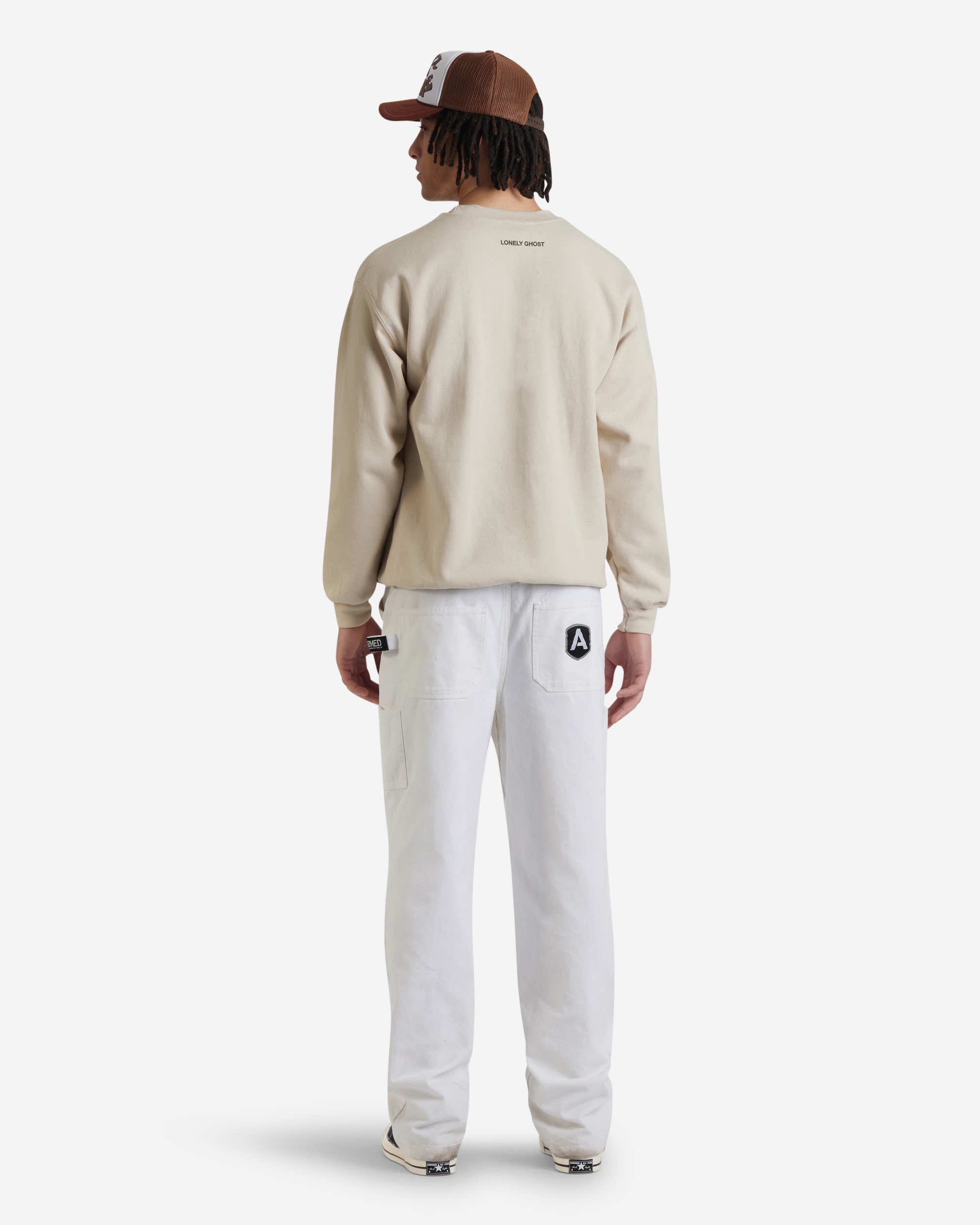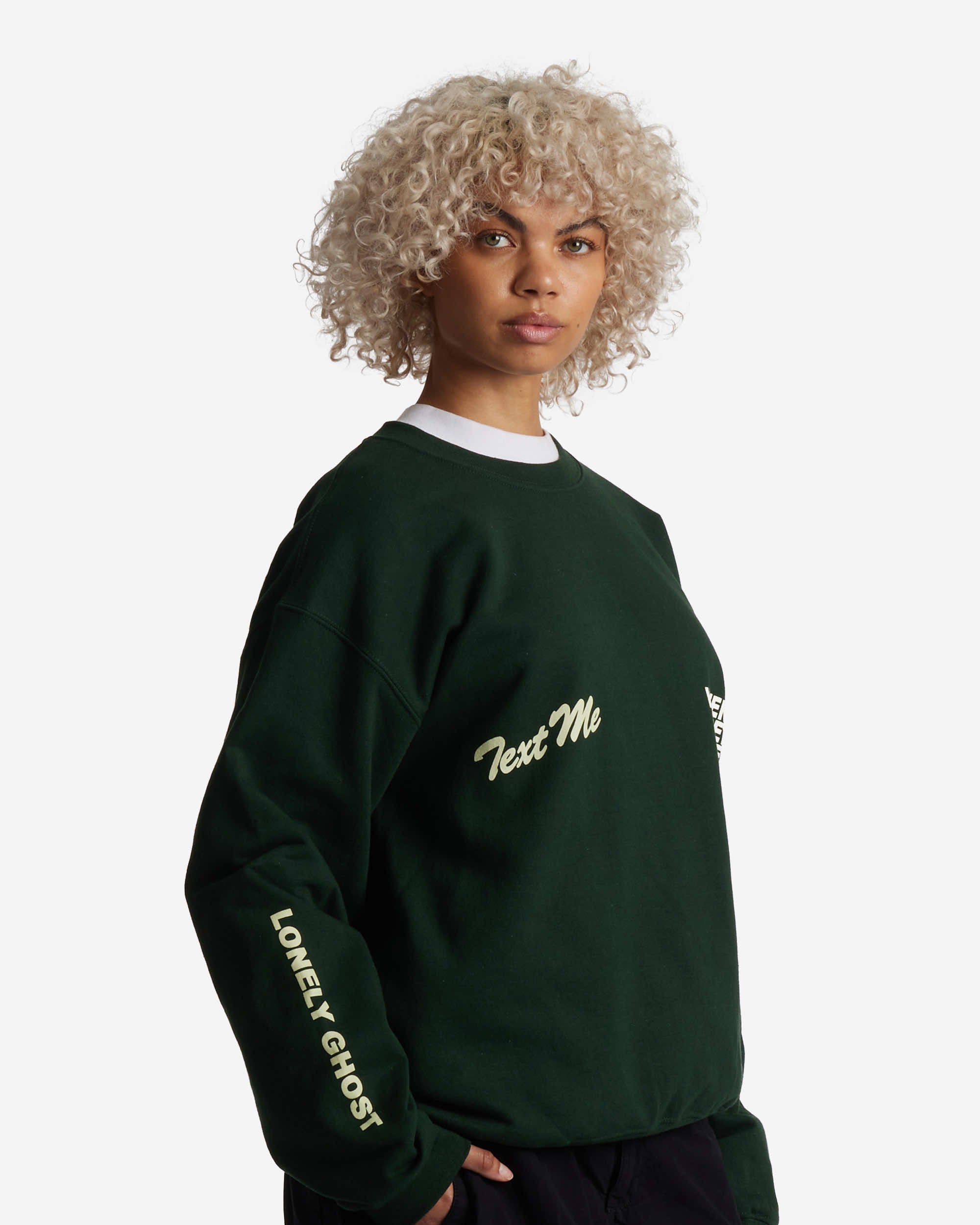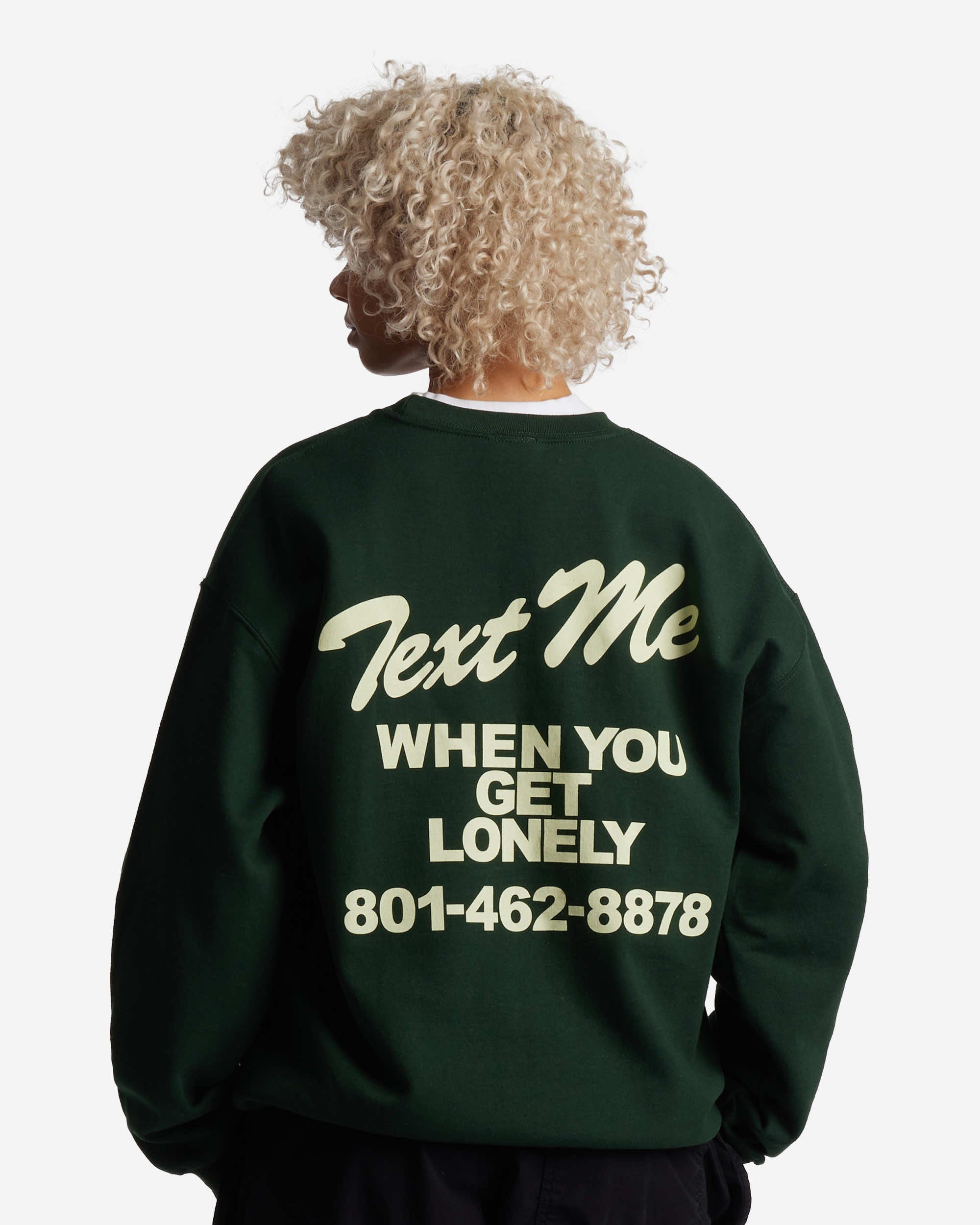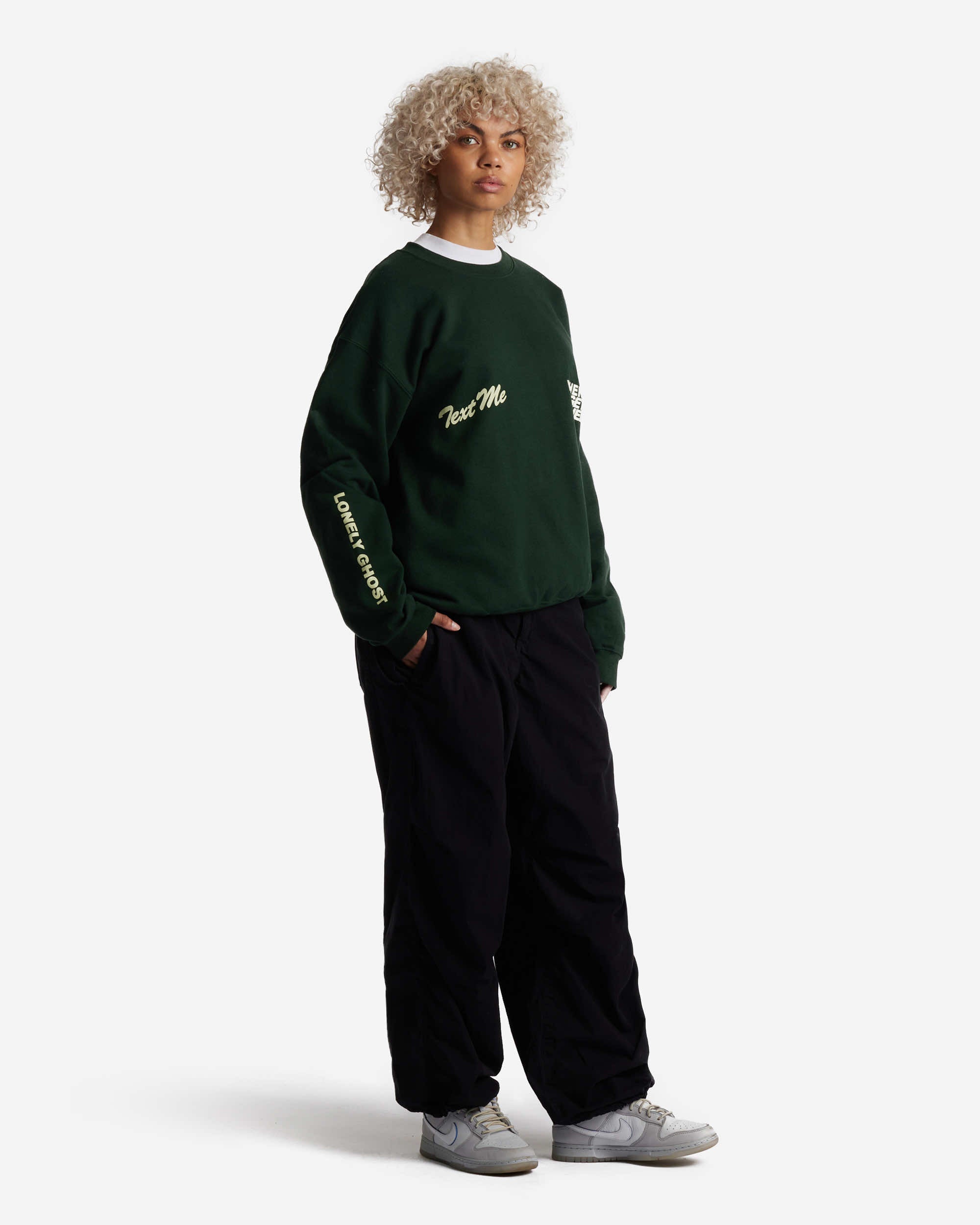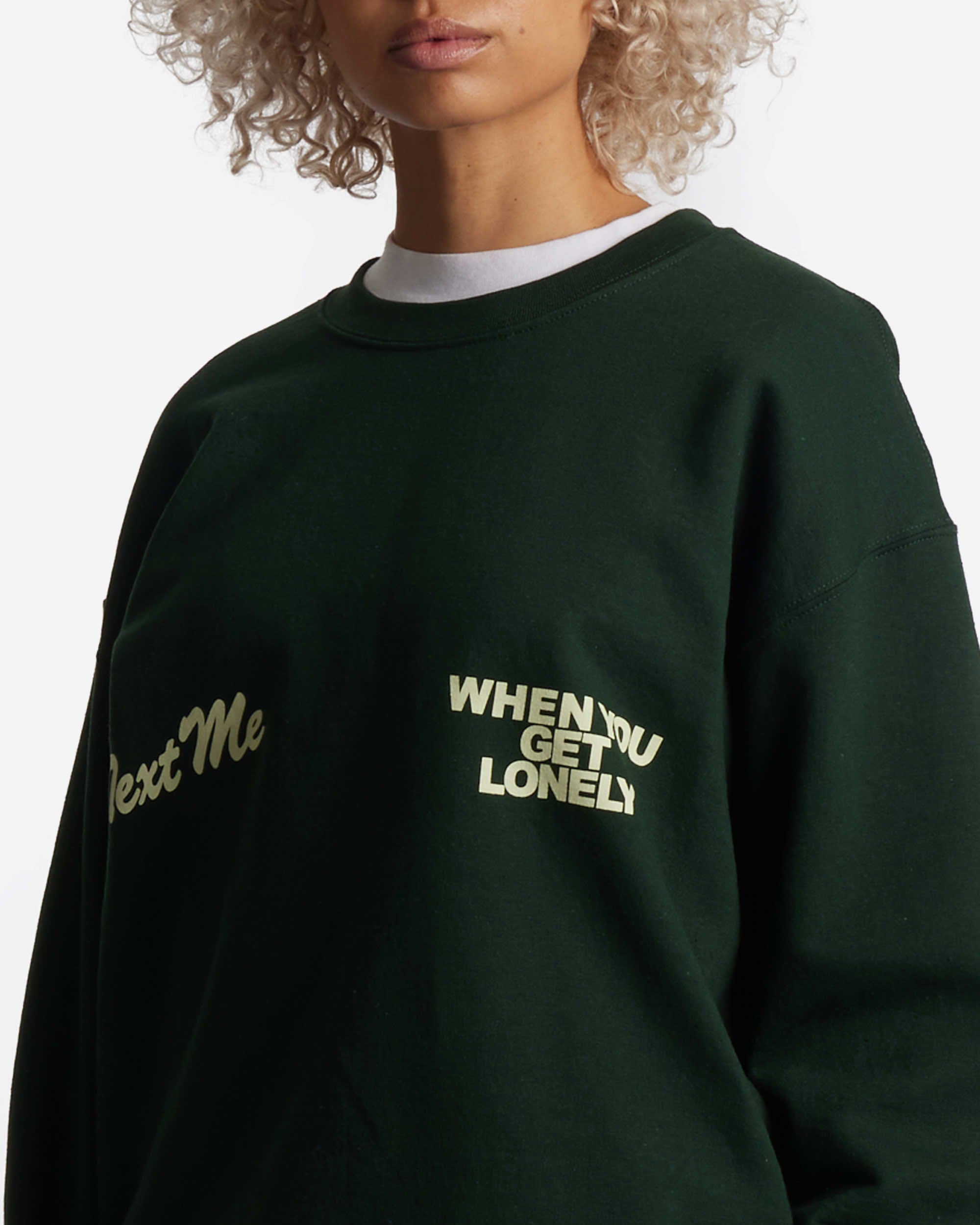 Text Me When You Get Lonely Crewneck Sweater
Send a message to a friend, or to us. We'll always be here to listen, to comfort, to remind you that you're not alone.
---
Kai is 6'2" and is wearing a size Large.
Our Text Me When You Get Lonely Crewneck took the world by storm. After months of barely keeping it on the shelves, it's here to stay. A perfect blend of comfort and style, this collection was designed to acknowledge that it's always okay to feel lonely. We all feel that way. Wearing this design is a way to show people that they aren't as alone as they think. 

Crafted from high-quality materials, this collection is as durable as it is soft to the touch. This collection features a minimalist design that's sure to be a staple in your wardrobe. Its breathable fabric makes it perfect for both indoor and outdoor wear.

Machine washable for easy care, the Text Me When You Get Lonely collection is the perfect staple.